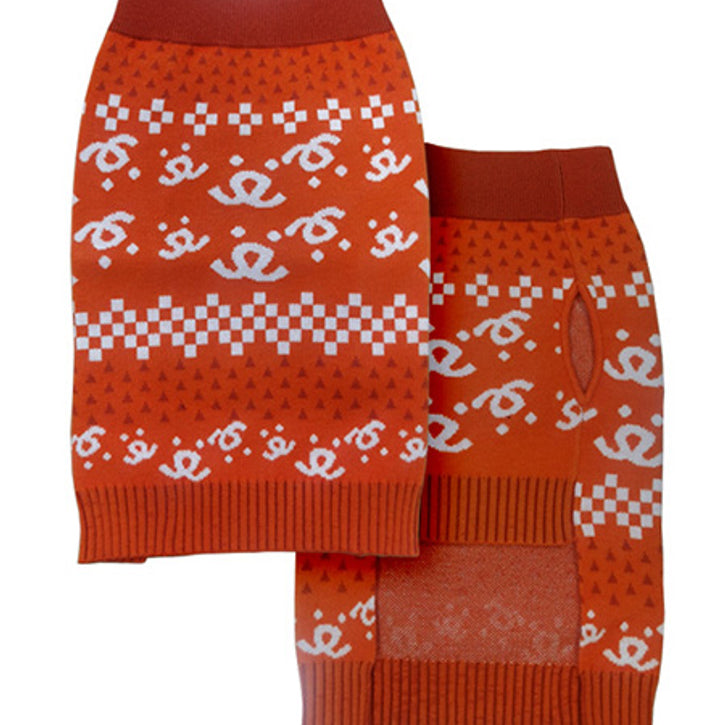 Resell on your site
Stand out at events
Wow your clients with unique gifts
Amaze your customers with giveaways
Step 2
Review & select designs
Step 4
Let's get you 'Pet Ready'
Step 5
Engage pet parents
Our expert design team works closely with you to create amazing products that are consistent with all brand standards and guidelines.
Let's Start
"I've been in the industry for about 10 years now…I know when I spot cool/unique products, and yall definitely have them."
Kyle Schumer, The MRL Group
"You're my only pet products contact that I work with. Plus you make my job 15 times easier so there isn't any other vendor I would want to work with."
Stephanie Frailey, Staples Promotional Products
"WOW! We received our order today and are blown away of the quality and beauty of the collars & leashes. You've exceeded our expectations! I look forward doing more business with PrideBites."
Paul, Bow Wow Bungalow
"Y'all have made it the easiest to imagine how i can create and execute my own pet line to sell to my customers. You are the only people doing this and I'm so glad I found you. We can finally have a shop for dogs and we're so excited!"
Kimber Holcombe, Red Clay Media
"PrideBites is the only company around that allowed us to truly create the kind of product our company envisioned at an affordable price."
Eric B., Warren London
"PrideBites were great to work with. The customer service I received was awesome and very quick at getting back to me about every question I had about their products. Will definitely be ordering again!"
Kaedan T., WOW Sportswear
"We've been using PrideBites for our custom swag items like toys, collars and leashes for years now. Not only are their products the best in the biz, the team is so fun and easy to work with"
Rachael K., DogVacay
"To me, it's all about relationships and no one does it better than PrideBites. Their amazing team was outstanding to work with. They went above and beyond the call of duty and allowed us to brand ourselves in a truly creative way."
Tricia M., K9 Fit Club
Sleeveless Hoodies

It's no secret that pet parents love to dress up their dogs or cats. Customized sleeveless hoodies for pets may be the perfect promotional product to offer this segment of your existing customer demographic. Indeed, these fashion pieces aren't just wardrobe staples that are exclusively for humans to enjoy. In fact, pet parents can benefit from having these handy garments in their fur babies' wardrobes.
Before you get too excited about the opportunity to create cute outfits for your audience's furry friends, you'll want to be sure they address the needs of both pets and their owners. Remember pet parents prioritize their animal companions' happiness and comfort above all else when it comes to picking their clothing. The same sentiment is true when it comes to choosing sleeveless hoodies for pets. To help your customers learn more about these stylish and practical pieces of pet clothing, keep reading for tips, tricks and other helpful information you can share with them.
What Exactly Are Sleeveless Hoodies for Pets?
As the name suggests, a sleeveless hoodie designed for pets is a jacket or sweatshirt with an attached hood but without any sleeves. Many pet parents opt to dress their pups or kitties in these types of hoodies to provide their fur babies with extra warmth and protection. As such, this type of pet apparel is best for keeping pets comfortable in colder weather. They are especially useful for dogs or cats who may be unable to develop thick coats of fur as a natural form of insulation.
These hoodies are perfect for animal companions to wear when it's cold outside. They can also be used as sleepwear for your customer's furry friends. Indeed, cold nights can prevent some pets from getting enough sleep throughout the night. Having them wear sleeveless hoodies can give the dog or cat the extra coziness they need to properly doze off. Thus, you may want to produce sleeveless pet hoodies that are for both indoor and outdoor wear.
What Are the Advantages of Sleeveless Hoodies for Pets?
The idea of a sleeveless hoodie may seem confusing given that hoodies are designed to provide additional warmth; it may appear removing sleeves would be counter to that purpose. However, your customers may be surprised to learn the lack of sleeves can offer significant benefits for their four-legged friends.
For one, the lack of sleeves means the pet's front legs are not as restricted, thus allowing for more freedom of movement. This feature is especially enticing for owners of pets who are always full of energy, as they can run around, climb and play without their clothes getting in the way of their fun.
Because of these reasons, sleeveless hoodies are an ideal option for large-bodied pets who have short and stubby legs. Whether a customer owns a Dachshund or a Munchkin cat, they won't have to worry about finding a hoodie that will fit their uniquely-shaped animal companion.
A pet's legs don't need to be concealed in the first place. This is especially true if your customers intend to keep their fur babies warm during the winter or to protect them from the sun's harsh UV rays during the summer. At a minimum, they only need to worry about keeping their pets' heads, bellies and backs from being exposed to the elements. With this in mind, sleeveless hoodies are the perfect product for sufficiently covering up their pups or cats.
Aside from the obvious apparel-related advantages of sleeveless hoodies, they can also offer some surprising medical benefits. Normally, veterinarians would recommend a pet cone or Elizabethan collar (aka, the "cone of shame") to prevent pets from picking at their injury or dressings. However, these items can feel incredibly uncomfortable and bulky.
Sleeveless hoodies can be an excellent alternative to Elizabethan collars, as the hood can prevent cats or dogs from licking their wounds or picking at their bandages. They can also come in handy whenever a pup or kitty has a wound or skin condition that needs to be left alone to heal. With a stylish sleeveless hoodie in your pet's collection of clothes, your customers' furry friends will no longer have to endure wearing the cone of shame.
How Can Pet Parents Get the Right Sleeveless Hoodies for Their Dogs or Cats?
As with any kind of clothing, pet parents need to make sure they get a sleeveless hoodie that fits their cat or dog perfectly. However, a common misconception is that every pet apparel brand uses the same sizing system. Unfortunately, while their fur babies may fit in a specific size from one brand, this may not necessarily be the case with another brand. To help your customers out, here are some tips you can share with them to ensure that they get the right-sized sleeveless hoodie for their furry friends:
It's always best to for pet owners to get their pet's exact measurements and use that as a reference when shopping for pet apparel online. This is because many retailers often include a detailed sizing guide to give customers a better idea of how big their pet clothing sizes are. The three key measurements that pet parents must obtain are their pets' neck girth, chest girth and back length.
After getting these measurements, pet parents can then compare them to the size guide on the clothing company's website. The hoodie should be big enough to fit over the dog or cat's head, adequately cover their back and not be too tight around the chest.
If your business plans on selling sleeveless hoodies for dogs and cats, you may also want to create a sizing chart your customers can easily refer to. You can even create a handy infographic with the tips above to ensure they measure their pets correctly.
What Are the Best Materials for Sleeveless Hoodies?
When shopping for pet apparel, pet parents are particularly cautious about the materials these products are made of. They prefer fabrics that are not only comfortable for their fur babies to wear and are also easy to wash. Typically, a polyester-cotton blend is ideal when it comes to hoodies because it's a soft and breathable fabric.
How Can Pet Parents Keep Their Pets' Sleeveless Hoodies in Good Shape?
Customers want their pets' sleeveless hoodies to last a long time, even with frequent washing. Taking proper care of their fur babies' garments can go a long way to extending the life of these products. The right care instructions can usually be found on a sleeveless hoodie's tag, though most online stores also list them on the product page.
Before making any purchase, pet parents will want to look up this information so that they can determine whether the hoodie will be easy for them to maintain. For those with busy lifestyles, a machine-washable option may be ideal, as this type of pet clothing can be thrown in with the rest of their laundry. Should you be interested in selling animal sleeveless hoodies, try including the care instructions on the product's label or packaging. Your customers will appreciate it.
What Should Businesses Consider When Designing Sleeveless Hoodies for Pets?
The right design for a promotional sleeveless hoodie for pets will largely depend on your marketing goals. You can safely base your color scheme on your existing visual branding. You can't go wrong with printing your logo or mascot on the back of the hoodie. If you would rather create a new design, go for one that's easy to recognize from a distance. That way, when your customers put your customized sleeveless hoodies onto their pets and take them out for a walk, other pet parents will catch a glimpse of your branding from afar.
Customized sleeveless pet hoodies are great pieces of apparel that make your customers' dogs or cats stand out and look chic all year round. If your business is ready to add these products to your existing lineup of merchandise or giveaway items, look no further than PrideBites. We are experts when it comes to the production and design of personalized pet hoodies.
Our customizable dog hoodies come in six different sizes ranging from XS to XXL, and we can complete bulk orders in as little as four to six weeks. We're also proud to have worked with a variety of brands from all kinds of niches and industries.
Contact us now and we'll be happy to help you create your very own line of sleeveless pet hoodies.
---
Let's Get Started!
For more information or a FREE mock up, please fill out the form below and we will contact you soon!