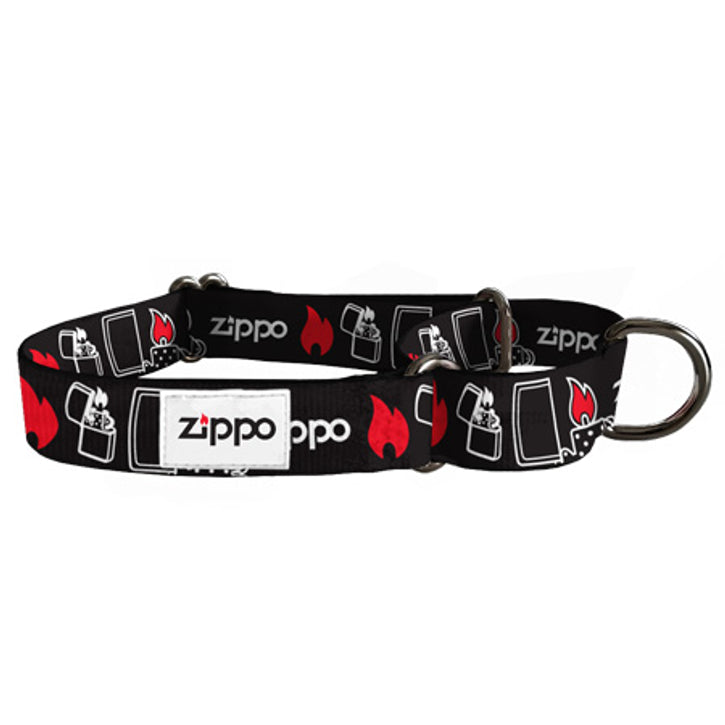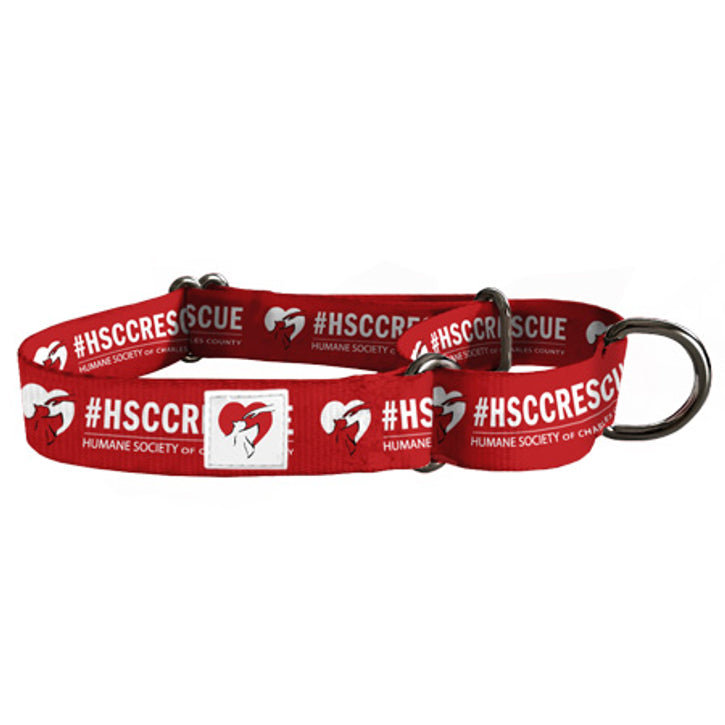 Resell on your site
Stand out at events
Wow your clients with unique gifts
Amaze your customers with giveaways
Step 2
Review & select designs
Step 4
Let's get you 'Pet Ready'
Step 5
Engage pet parents
Our expert design team works closely with you to create amazing products that are consistent with all brand standards and guidelines.
Let's Start
"I've been in the industry for about 10 years now…I know when I spot cool/unique products, and yall definitely have them."
Kyle Schumer, The MRL Group
"You're my only pet products contact that I work with. Plus you make my job 15 times easier so there isn't any other vendor I would want to work with."
Stephanie Frailey, Staples Promotional Products
"WOW! We received our order today and are blown away of the quality and beauty of the collars & leashes. You've exceeded our expectations! I look forward doing more business with PrideBites."
Paul, Bow Wow Bungalow
"Y'all have made it the easiest to imagine how i can create and execute my own pet line to sell to my customers. You are the only people doing this and I'm so glad I found you. We can finally have a shop for dogs and we're so excited!"
Kimber Holcombe, Red Clay Media
"PrideBites is the only company around that allowed us to truly create the kind of product our company envisioned at an affordable price."
Eric B., Warren London
"PrideBites were great to work with. The customer service I received was awesome and very quick at getting back to me about every question I had about their products. Will definitely be ordering again!"
Kaedan T., WOW Sportswear
"We've been using PrideBites for our custom swag items like toys, collars and leashes for years now. Not only are their products the best in the biz, the team is so fun and easy to work with"
Rachael K., DogVacay
"To me, it's all about relationships and no one does it better than PrideBites. Their amazing team was outstanding to work with. They went above and beyond the call of duty and allowed us to brand ourselves in a truly creative way."
Tricia M., K9 Fit Club
Martingale Collars
Humans have certainly come a long way from seeing animals purely as beasts of burden. Nowadays, those who keep pets often see them as friends, lifelong companions, and even irreplaceable parts of their families. It follows, then, that people have also come a long way with regards to how they treat their pets.
Indeed, pet parents care about their fur babies more than ever before. When it comes to the safety, well-being, comfort, and happiness of their best four-legged friends, most are more than willing to spare no expense—and unwilling to settle for anything less than ideal.
As such, most owners want the pet products that they use to adhere to certain standards. Particularly, many pet owners vastly prefer humane ways of managing their pups, especially when they're outdoors.
Enter: the martingale collar. Compared to the traditional choke collar or buckle collar, martingale collars offer a safer, more comfortable experience for dogs while they're on a leash. Read on below for our exhaustive guide on this highly functional accessory and why they're an excellent addition to your existing line of products for retail or promotional purposes:
What Is a Martingale Collar?
The Martingale collar is known by many other names. It is sometimes referred to as the no-slip, limited-slip, or the humane choke collar. In certain circles, it is also called the greyhound or the whippet collar, so named because of the sighthounds that usually sported these accessories.
In fact, these collars were originally designed for greyhounds, whippets, Borzoi, Salukis, and other sighthound breeds. They all have heads that are smaller than their necks, which means that they are easily able to slip out of regular buckle or choke collars.
A Martingale collar is usually made with a flat strip of fabric that makes it look visually similar to a typical flat collar. However, about a third of the length of the Martingale collar is made of a smaller loop of fabric where a D-ring is attached. Sometimes, this smaller loop is made out of a metal chain instead of fabric.
The collar is designed in such a way that it will constrict around the dog's neck when they pull on the leash. The smaller loop tightens when tension is exerted on the leash, which, in turn, tightens the larger loop around the dog's neck. However, the mechanism of the Martingale collar prevents that larger loop from tightening too much and exerting undue pressure on the pet's larynx and thyroid gland.
Though it, too, is an aversive type of collar that is meant to deter the pet from rushing forward on their own, the Martingale collar can do so without choking the dog. It also has the added benefit of making it impossible for any pup to slip their head out of it.
Why Should Your Customers Consider Purchasing Martingale Collars for Their Pets?
The primary function of Martingale collars is to keep pets from slipping free without so much as a moment's notice, making them perfect for pups that tend to escape out of their collars. As stated above, they are especially effective when used with sighthound breeds, though they can also perform the same function for dogs with certain fur textures that make their necks extra slippery.
Martingale collars are also especially useful when training pets that may not yet be used to being on a leash. Because the collar tightens when the dog pulls on the leash, they'll soon learn that doing so is not a desirable behavior, all without ever being in danger of choking. This is also a great way for a pet to learn not to twist out of their collar whenever they come across another dog, squirrel, or any similar distraction.
Finally, the conscientious pet parent should seriously consider the Martingale collar if they truly care about their dog's safety and comfort. This accessory allows for slight corrections with little more than a gentle tug on the leash, all without pinching or digging into the pet's skin. Best of all, it suits a wide variety of dogs, from young and energetic pups to four-legged friends getting on in age.
When Should Customers Pick Martingale Collars Over Other Types of Collars?
Because of its design, the Martingale collar has become incredibly popular with owners of almost all dog breeds. However, customers may be able to benefit more from their use if they find themselves in the following situations:
Their Pet Is an Escape Artist
Mischievous pets that are a little too smart for their own good will likely take every opportunity to pull a Houdini when their pet parents least expect it. It doesn't take these pups much effort to slip out of their collars whenever their owners put them on a leash.
Those who don't want to be hoodwinked by their fur babies can benefit from using a Martingale collar in addition to a traditional flat collar. The snug fit of a Martingale collar should prevent any dog from absconding the moment their owner looks away. Needless to say, this should also keep the pet safe, as it can prevent them from running away and getting into trouble.
Their Pet Is Extremely Shy and Timid
Speaking of safety and security, Martingale collars can also offer an additional layer of protection to pets that happen to be especially timid or fearful. Dogs that easily get nervous in unfamiliar surroundings or situations tend to be jumpy and skittish, and a pet parent could easily lose control of them. Traditional flat collars often exert unnecessary pressure on the pet's neck, trachea, and thyroid gland should they start pulling on their leash out of fear or anxiety. Meanwhile, the unique design of the Martingale collar provides pet owners with peace of mind without harming the animal.
They've Just Adopted a New Rescue
Rescue dogs or ones that have been recently rehomed from a shelter also tend to be frightened and disoriented when their new pet parents take them home for the first time. In these cases, a Martingale collar and leash combo can help the new addition to the household adjust to their environment while preventing them from bolting out the door and getting lost.
They Are in the Process of Leash Training Their Pet
When showing dogs how to walk on a loose leash, plenty of trainers also choose the Martingale collar. That's because it's clearly the safer and more humane choice over a choke, pinch, or spike collar. It still tightens around the dog's neck to provide instant feedback to the dog and tell them that they need to adjust their behavior, all without hurting them.
These are just a few of the scenarios in which you may want to recommend Martingale collars to your customers. Once you've determined what they need these collars for, you can further assist them by helping them select ones in the right size and fit.
How Can Pet Parents Choose the Right Martingale Collar for Their Dogs?
Martingale collars primarily come in two different styles. Widths can also vary in order to accommodate the needs of different dogs. The most important thing that any customer must remember is to make sure that it rests comfortably around the pet's neck without being too restrictive.
The slip-on Martingale collar, as the name suggests, is meant to slip easily over the pet's head. They are best used for dogs that have heads larger than their necks. To help your customers get the best measurement for their pets, you can include a comprehensive measuring and sizing guide on your company's product page. In case you have a brick-and-mortar store, you can also train your in-store staff to assist them.
Generally speaking, a customer must measure the largest part of their pet's head and then add 2 inches to the total length. If the dog is small, then they only need to add 1 inch to the length measured. The resulting number can then be used to determine the size range of the collar. When in doubt, always choose the larger size. PrideBites' slip-on Martingale collars are available in a wide range of sizes from extra small to large, starting from 5 inches up to 20 inches.
The other type of Martingale collar most commonly found in the market is the buckle Martingale collar. These can simply be buckled around the pet's neck, making them an ideal choice for wriggly pets that won't stay still long enough for the slip-on variant. For these types of collars, a customer simply has to measure the circumference of their pet's neck around the middle and add 2 to 2.5 inches to the total length.
After finding the correct size for the pet, customers still have to manually adjust the collar for a proper fit. The pet owner should be able to slip up to two fingers between the collar and their dog's neck, even when tension is being exerted on the smaller loop. They can then choose to move up or down a size as needed.
How Can Pet Parents Safely Use a Martingale Collar?
While the Martingale collar is by far one of the safest types of dog collars out there for pets, your customers should still keep a few precautions in mind while using them. For one, they are not recommended for dogs that either pull too strongly or pull nonstop. This will result in a collar that is constantly tight and uncomfortable. Customers with dogs like these are best advised to work on loose-leash walking skills with their pets first before using Martingale collars.
Additionally, Martingale collars should never be left on indefinitely. Professional trainers recommend only using them during walks and then switching to a regular flat collar when at home. Its loose design and D-ring can easily get caught on things and choke the pet when left unattended.
Lastly, when training pups for leash walking, it is recommended that Martingale collars only be used in conjunction with positive reinforcement. Doing so will better emphasize the correct behavior.
To educate your customers on these safety tips and tricks, you can create blogs or social media posts about the proper use of Martingale collars. You can also give away a sheet containing simple instructions and reminders with each purchase of this type of collar.
Because of the numerous benefits that they offer, Martingale collars are sure to be a hit with the pet parents in your current customer base. If you're looking for a reliable wholesale provider of customizable Martingale collars and other types of custom pet products, look no further than PrideBites.
We have helped retailers and other types of businesses expand their product line and promote their brands. Our in-house team can design the perfect no-slip collar based on your existing branding or preferred specifications, and can even provide you with a free virtual proof upon request. Contact us now to get started on making your very own custom Martingale collars today!
---
Let's Get Started!
For more information or a FREE mock up, please fill out the form below and we will contact you soon!