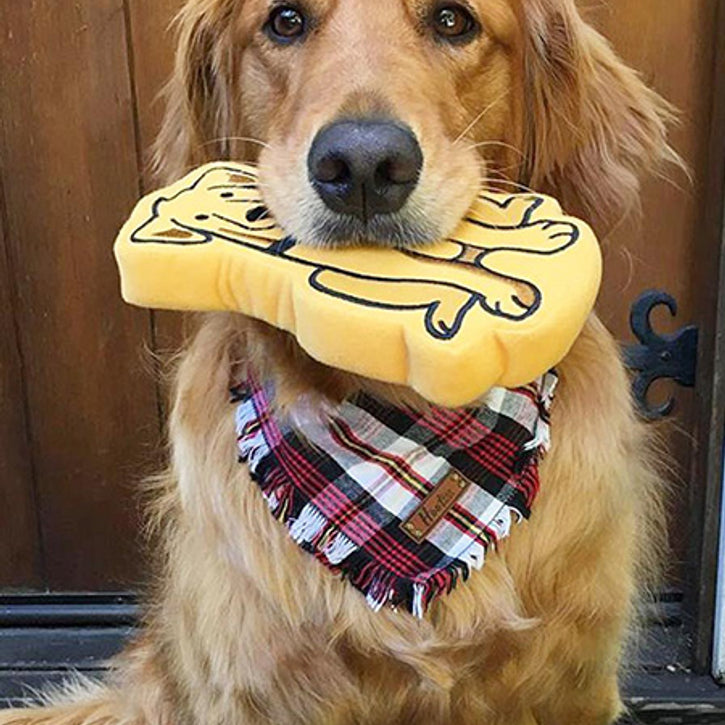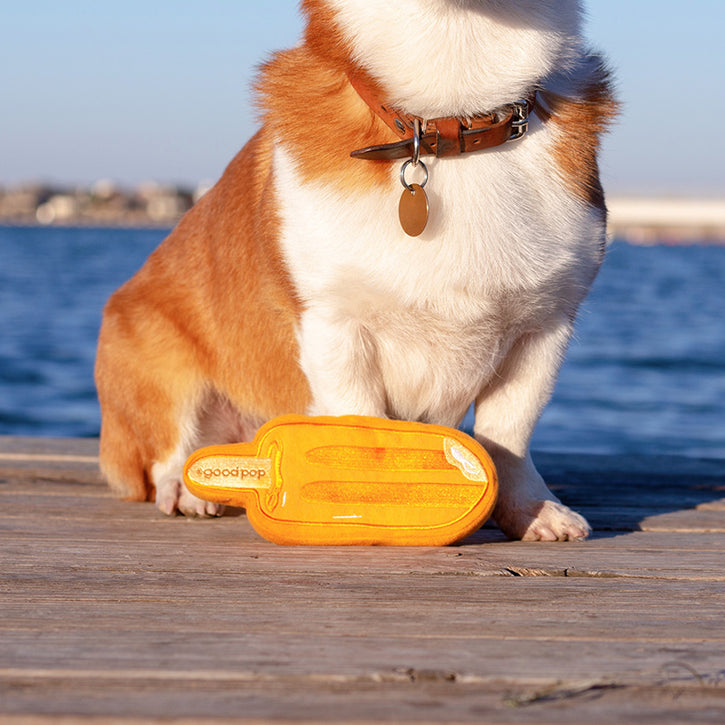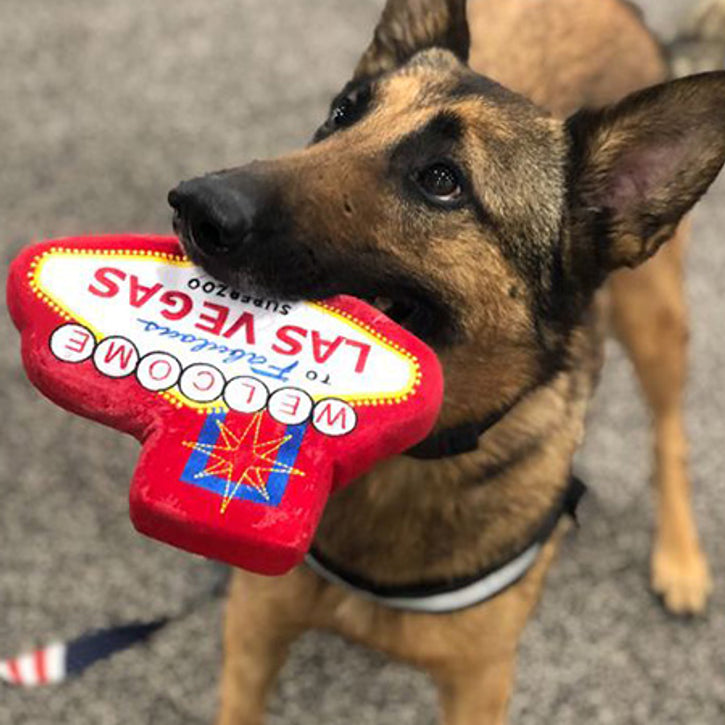 Resell on your site
Stand out at events
Wow your clients with unique gifts
Amaze your customers with giveaways
Step 2
Review & select designs
Step 4
Let's get you 'Pet Ready'
Step 5
Engage pet parents
Our expert design team works closely with you to create amazing products that are consistent with all brand standards and guidelines.
Let's Start
"I've been in the industry for about 10 years now…I know when I spot cool/unique products, and yall definitely have them."
Kyle Schumer, The MRL Group
"You're my only pet products contact that I work with. Plus you make my job 15 times easier so there isn't any other vendor I would want to work with."
Stephanie Frailey, Staples Promotional Products
"WOW! We received our order today and are blown away of the quality and beauty of the collars & leashes. You've exceeded our expectations! I look forward doing more business with PrideBites."
Paul, Bow Wow Bungalow
"Y'all have made it the easiest to imagine how i can create and execute my own pet line to sell to my customers. You are the only people doing this and I'm so glad I found you. We can finally have a shop for dogs and we're so excited!"
Kimber Holcombe, Red Clay Media
"PrideBites is the only company around that allowed us to truly create the kind of product our company envisioned at an affordable price."
Eric B., Warren London
"PrideBites were great to work with. The customer service I received was awesome and very quick at getting back to me about every question I had about their products. Will definitely be ordering again!"
Kaedan T., WOW Sportswear
"We've been using PrideBites for our custom swag items like toys, collars and leashes for years now. Not only are their products the best in the biz, the team is so fun and easy to work with"
Rachael K., DogVacay
"To me, it's all about relationships and no one does it better than PrideBites. Their amazing team was outstanding to work with. They went above and beyond the call of duty and allowed us to brand ourselves in a truly creative way."
Tricia M., K9 Fit Club
Awarded Best Dog Toys
There are plenty of dog toy models out in the market today. However, few have earned the distinction of winning awards from organizations that have made it their mission to encourage and recognize outstanding pet-related product design and innovation. At PrideBites, it's our passion to connect brands with pets and pet owners, which we carry out by designing and manufacturing custom and high-quality pet products. We're proud of the accolades and recognition that many of our products have earned over the years. To this day, we continue to offer our services to companies that aim to solidify their presence and reputation among their pet parent customers.
What's the First Award-winning Dog Toy from PrideBites?
The first award-winning dog toy from PrideBites was designed and crafted to help launch the brand. In 2012, the company won the Pet Toy of the Year Award from the Pet Business Magazine, and in 2014, the company launched its online store. In 2016, PrideBites was featured on Shark Tank and was able to secure the support of two Sharks on the show. The company also received seed money from other investors after appearing on the program.
At the center of these achievements is the Original PrideBite™, the same toy that won the company its first award and the model that was showcased on Shark Tank. The model is a squeaky stuffed toy that is designed to remain consistent with the client's branding standards and guidelines. Often, these toys are used in marketing campaigns or product line expansion programs of businesses within and outside the pet product industry.
The Original PrideBite™ is a great toy for indoor and outdoor play with pets, and it's built to withstand land- or water-based activities. While the toy itself is pretty lightweight, it's quite durable and can withstand pull forces of up to 55lbs. When it gets dirty, pet owners can simply pop it in the washing machine to clean it. And because the toy is soft and lightweight, it can be used and enjoyed by dogs of all breeds and sizes.
What Are Other Examples of Awarded Best Dog Toys from PrideBites?
Our company has come up with different versions and iterations of the Original PrideBite™ over the years. How they look and feel can depend on the requirements of the companies that we work with. Here are some of the products that we've designed and manufactured over the years to support our clients' marketing campaigns and other efforts:
Fuzzy
Fuzzy is a membership company that focuses on providing pets with a wide array of customizable healthcare plans, professional veterinary services, and accessible consultation and wellness visit options. The company partnered with PrideBites to create promotional products that can be included in member care packages and used as event giveaways. Among the products that Fuzzy created with our team are customized dog bow ties, stuffed toys, and dog seat belts in the company's colors.
Our happy clients are not limited to companies that are directly involved in the pet industry. We've also worked with companies that belong to different industries.
Bixby Coffee
Bixby Coffee specializes in providing customers with gourmet coffee beans, coffee grounds, and coffee pods. While the nature of the business is not directly related to pets, the company itself is made up of dog lovers. In fact, Bixby Coffee has incorporated the image of a dog into their logo. They're also keen on expanding their product line to offer more value to pet owners and their furred companions, who often encounter Bixby Buses while they're in the middle of their walk.
Our partnership with the brand resulted in a soft yet sturdy Bixby cup-inspired dog stuffed toy. Bearing the logo and colors of the brand, this stuffed toy model allows pets to enjoy a play break while their owners sip a cup of coffee from Bixby.
Tito's Handmade Vodka
America's Original Craft Vodka, Tito's Handmade Vodka was founded in 1995 in Austin, Texas, where the distillery still stands to this day. The company has also made a commitment to rescue and protect animals. To support this endeavor and help enrich the lives of the rescues and the people who look after them, the brand launched its Vodka for Dog People program. Tito's partnered with PrideBites to create a Tito's Handmade Vodka bottle-inspired stuffed toy and squeakers, which the company added to their merchandise. The proceeds from the sales of this stuffed toy go to the Emancipet foundation, among other pet and animal charities.
How Does PrideBites Customize the Original PrideBite™?
The PrideBites team is made up of expert pet product designers, manufacturers, and brand managers. We've made it our mission to bring the brands we work with closer to the pet owners that make up their market. We approach each project by first determining the client's goals and studying how they portray their brand. This includes familiarizing our team with the client's branding guidelines and standards.
We aim to make the design process as simple as possible. That said, we also make it a point to keep our clients updated on the progress of our project. We also stress that their opinions and preferences are incorporated in the final output. This is in line with our company's mission to help realize the goals of the clients we work with. Typically, we are able to complete our commitments to our partner companies within four to six weeks.
Are you looking for a wholesale custom pet product designer and manufacturer with a track record of combining excellence and innovation? Get in touch with the PrideBites team today.
How Can Brands Use the Award-winning Pet Toys Designed by PrideBites?
The pet industry in the United States is steadily growing. In fact, just last year, the industry has recorded over USD 99 billion in sales. It's a great time for anyone who has wanted to set up their own pet product shop to act on their dreams.
Part of what drives the increase in sales of pet products and pet-related spending is the changing attitude towards owning pets. In the past, pets were seen more as a practical addition to a home, wherein they're tasked to warn their owners of strangers or to keep pests away from the property. These days, pets often serve as a source of emotional support and companionship for their owners, and they're seen as members of the family.
The number of pet owners in the United States has also grown, and around 76 percent of Millennials—the generation that makes up the bulk of today's workforce—own pets. In fact, 33 percent of Millennial homebuyers consider their desire to give their dogs a good life to be the primary driver for purchasing their first homes. These numbers indicate that many pet owners consider their pets to be a significant factor when making purchasing decisions.
It makes sense, then, for companies that want to market to pet owners to become more pet-friendly, design promotional campaigns centered on pet ownership, or expand their product line to include pet merchandise. All these can help pet owners associate positive experiences with the brands that carry out these events and activities. This is where PrideBites' services and products shine.
Indeed, PrideBites is a trusted name in designing and manufacturing customized pet products. Our clients depend on our team to come up with quality dog toys, clothes, accessories, and other pet products that are aligned with their branding. The pet toys and accessories we make are often incorporated into promotional and marketing campaigns as well as pet-oriented charity programs.
We also work with brands that belong in industries outside of pet merchandise and services. Regardless of your niche, we can help you expand your product line and become more visible to the growing number of pet owners in your target market.
Reach Out to Pet Owners by Launching Your Brand's Own Version of the Original PrideBite™
Do you own or manage a business that primarily deals with pet merchandise and services? Are you planning on launching a new line of products aimed at pet owners and their pets? Do you want to increase your presence in a market that's mostly made up of pet owners? PrideBites can help you reach these goals by designing and manufacturing pet products that are aligned with your company's branding and campaign efforts. Get in touch with our team today so we can talk about your needs and come up with a solution that checks all the boxes.
Our Original PrideBite™ toys can be ordered in batches of 100 or 300, and we can provide your company with virtual proof of the project upon finalizing your order. In addition to our award-winning dog toys, we can also provide your company with a wide variety of pet products. This includes different types of collars and leashes, articles of clothing, beds, food bowls, travel accessories, hygiene kit components, and even customized pet food products. To get started, fill out the form on our Start a Project page or give us a call so that we can discuss your goals and requirements.
---
Let's Get Started!
For more information or a FREE mock up, please fill out the form below and we will contact you soon!