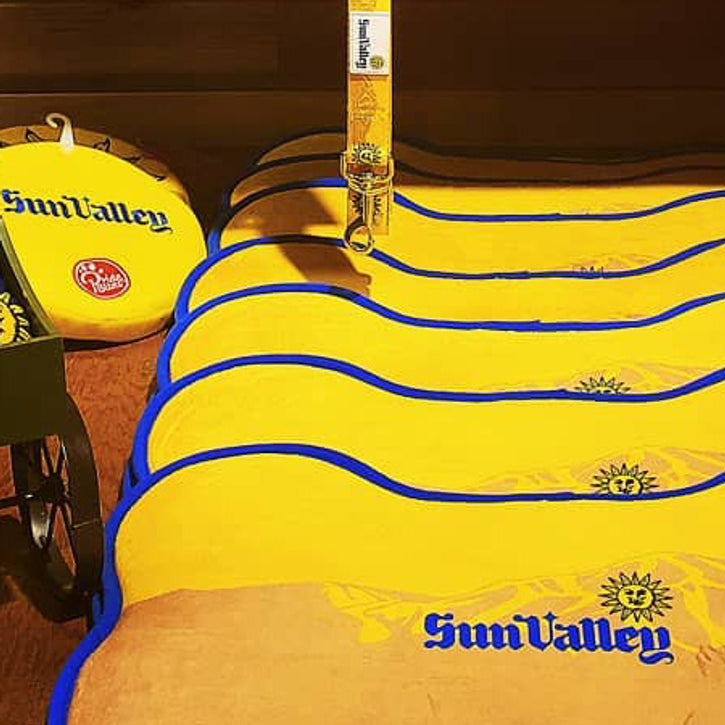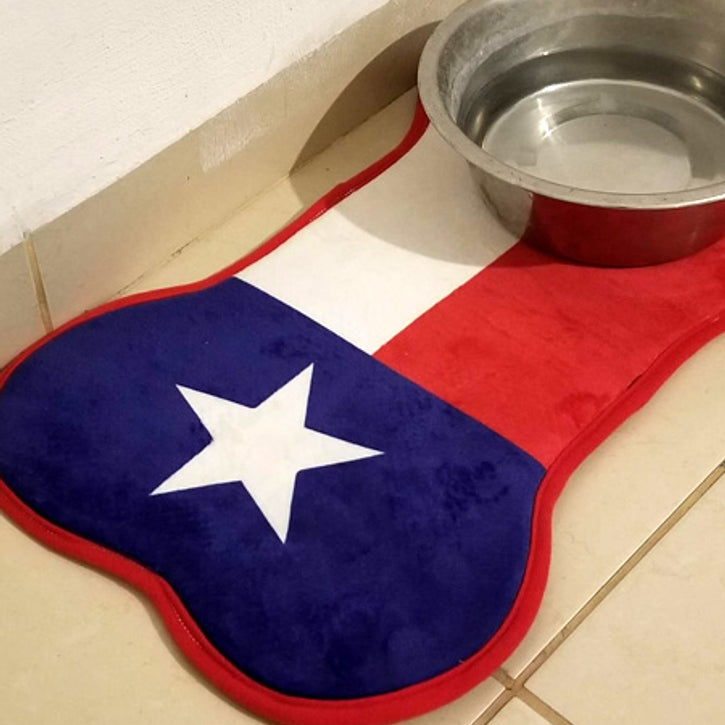 Resell on your site
Stand out at events
Wow your clients with unique gifts
Amaze your customers with giveaways
Step 2
Review & select designs
Step 4
Let's get you 'Pet Ready'
Step 5
Engage pet parents
Our expert design team works closely with you to create amazing products that are consistent with all brand standards and guidelines.
Let's Start
"I've been in the industry for about 10 years now…I know when I spot cool/unique products, and yall definitely have them."
Kyle Schumer, The MRL Group
"You're my only pet products contact that I work with. Plus you make my job 15 times easier so there isn't any other vendor I would want to work with."
Stephanie Frailey, Staples Promotional Products
"WOW! We received our order today and are blown away of the quality and beauty of the collars & leashes. You've exceeded our expectations! I look forward doing more business with PrideBites."
Paul, Bow Wow Bungalow
"Y'all have made it the easiest to imagine how i can create and execute my own pet line to sell to my customers. You are the only people doing this and I'm so glad I found you. We can finally have a shop for dogs and we're so excited!"
Kimber Holcombe, Red Clay Media
"PrideBites is the only company around that allowed us to truly create the kind of product our company envisioned at an affordable price."
Eric B., Warren London
"PrideBites were great to work with. The customer service I received was awesome and very quick at getting back to me about every question I had about their products. Will definitely be ordering again!"
Kaedan T., WOW Sportswear
"We've been using PrideBites for our custom swag items like toys, collars and leashes for years now. Not only are their products the best in the biz, the team is so fun and easy to work with"
Rachael K., DogVacay
"To me, it's all about relationships and no one does it better than PrideBites. Their amazing team was outstanding to work with. They went above and beyond the call of duty and allowed us to brand ourselves in a truly creative way."
Tricia M., K9 Fit Club
Dog Pet Placemats
As a business owner, it's never too late to start catering to the interests of pet parents in your current customer demographic. If you'd like to offer a promotional item that's both practical and aesthetically pleasing, consider adding feeding placemats for pets to your existing product line or giveaway options. They're a perfect addition to your catalog if you own a pet store, a gift shop or a home and interior design company. What are pet placemats and how do they fit into your existing marketing plan? Read on to learn more.
What Are Placemats for Pets?
While this type of placemat may not go on the dinner table, pet placemats are fundamentally not so different in terms of function. Put simply, a pet placemat's primary purpose is to shield the floor from water spills, scattered pieces of food and unwanted stains. Placemats for humans may be made of finer materials such as lace or silk, placemats for pets are usually made of durable and waterproof material. For instance, they can be made of silicone, plastic, wool or foam, to name a few.
Why Do Pet Parents Love Feeding Placemats?
Pet parents love anything that will make their lives easier and ensure the safety and comfort of their furry friends. With this in mind, a pet placemat is equal parts cute home decor and a convenient way to keep a pet's feeding area clean.
After all, some pets can be energetic and enthusiastic about a lot of things. This extends to their eating and drinking habits, which can turn mealtimes into a messy affair. Bowls can slip and slide across the floor, spilling food and water. As a result, pet parents often have no choice but to clean up after their over-eager animal companions. To make matters worse, pet owners have to clean up more than once a day, especially if their pups or kitties love to eat or drink quite frequently.
Putting a sturdy placemat in their pets' feeding area can give pet parents some peace of mind. PrideBites' placemats are perfect for dogs or cats who may be overly energetic or prone to accidentally knocking their food bowls over. These high-quality placemats make it easier for pet owners to clean up after their furbabies. The highly-absorbent fleece material on top takes care of any liquid spills, while the durable non-slip rubber bottom keeps the placemat firmly secured to the floor.
Using placemats as a promotional item or new merchandise option for your business can directly address a pain point that many pet owners have to deal with. This, in turn, can result in increased customer awareness and loyalty for your brand.
Why Are Pet Placemats an Effective Promotional Product?
It may surprise you to learn that many businesses, including those that are not directly-related to the pet industry, have been using pet feeding placemats as a way to advertise their brands. You simply need to come up with an effective design for branded feeding placemats and sell or give them away as usual.
But why do pet placemats work well in terms of marketing? It's for the same reason that some restaurants and coffee shops print their menus and business details directly onto the placemats they use to decorate their dining tables. Essentially, a placemat offers a simple but effective method of sharing important information to customers.
Indeed, placemat advertising is a time-tested way to convey a message to your target audience in an eye-catching manner, especially when they are in a more relaxed setting. By providing your target demographic with a product that makes them less preoccupied with cleaning up after their pets, they can pay closer attention to the information printed onto the branded feeding placemat.
Even if pets may not have the capability to recognize your business's logo or branding on the product, their owners certainly will. Given that they'll have to prepare or take away their fur babies' food and water bowls at least a few times per day, pet parents will then be exposed to the branding on their placemat quite frequently. This causes them to develop brand awareness and loyalty for your company over time.
What Are the Benefits of Using Pet Placemats to Advertise Your Business?
Pet placemats are a relatively easy promotional product that can give your brand high visibility at a relatively affordable cost, especially when compared to other marketing methods. You simply need to find a manufacturer of placemats for pets and enter into an agreement with them about branded merchandise.
Advertising your business by using pet placemats is a great way to make your business stand out because you directly target customers while they're in their comfort zones. Pet owners are typically in a more relaxed mood when they're indoors, they are much more likely to engage with your brand message compared to seeing it while they're outdoors. With customized pet placemats, your brand can reach pet parents every day as they go about their daily routine in their own home. Over time, assuming each placemat lasts for several years, the initial production cost of the item will be greatly outweighed by the amount of brand exposure it's given to your company.
When catering to pet parents, many businesses often make the mistake of only including branded customized pet products targeted toward dog owners. If you want to stand out and draw all kinds of pet parents in, you will want to design products that can be used by different types of pets. After all, a significant portion of the pet care market is also made up of cat owners. That's not to mention the growing number of pet owners with rabbits, ferrets and other kinds of animal companions. With this in mind, food and water bowl placemats are the perfect universal product that can be used by a bigger segment of the pet parent market.
What Do Businesses Need to Consider When Creating Branded Placemats for Pets?
When creating branded placemats for pets, you need to pay special attention to several aspects of production. Aside from the way your company colors and logo will look on the product itself, you must take other factors into account, such as the following:
How Big Should the Placemat Be?
As discussed above, placemats can be used by different types of pets. That's why it's important to offer them in a plethora of sizes. To start, look at other pet placemats that are already on the market. This will give you a rough idea of the usual range of sizes that you will want to offer. As a rule of thumb, you should, at minimum, cover a range of sizes from extra-small to extra-large.
How Should the Placemat Look?
Another factor to consider is the design that you'll be printing onto the pet placemats. It can be tempting to include dog-related imagery like bones or paw prints, but unless your business caters exclusively to dog owners, try not to limit yourself to that. Remember, placemats can be used by various kinds of animals, so try to create a design that perfectly conveys your brand message without excluding any other common types of pets. If you decide not to use your logo or mascot, minimalistic designs or quotes are generally safe directions to take when coming up with a placemat design.
What Materials Should the Placemat Be Made Of?
A quick look at a pet supply store will indicate commonalities among the materials pet placemats are usually made of. Often, they are waterproof, slip-proof and durable. Plastic and silicone are popular materials for creating placemats. They're waterproof and non-absorbent, and as such, are resistant to any damage that can be caused by accidental spills. These qualities also make them easy to wipe down with a wet cloth or wash with dish soap and water.
Silicone is more slip-proof than plastic, as it is rubber-based and generally provides a better grip on various kinds of surfaces. That said, both silicone and plastic are generally durable materials that can handle a fair amount of pulling and tugging. If you want your placemats to give off a premium look and feel, you may want to consider adding a highly-absorbent fleece material on top to complement the slip-proof rubber bottom. Just make sure that all the components of your placemat are machine-washable; pet parents will love you for it.
What Bundles Can the Placemat Be Included In?
If you happen to sell home goods or personalized items, it can help drive sales if you include pet placemats as part of a curated bundle. For instance, new families looking for home décor will love a set of dining placemats that includes one or two feeding placemats for their furry friends. Another example of a compelling package may be a coordinated set for new pet owners that includes a pet placemat, a cleaning cloth, and a stainless steel bowl. Don't be afraid to get creative with these bundles, especially if it means that you can target more people in your existing customer demographic.
In sum, pet placemats are a stand-out promotional product because of their simplicity, convenience, and effectiveness. To ensure that you provide your customers with only the best quality items possible, consider working with a trusted pet product manufacturer like PrideBites. We specialize in creating high-quality customized products for pets, and our pet placemats are a proven hit with pet parents across all sorts of niches and industries. Get in touch with us today to learn more.
---
Let's Get Started!
For more information or a FREE mock up, please fill out the form below and we will contact you soon!