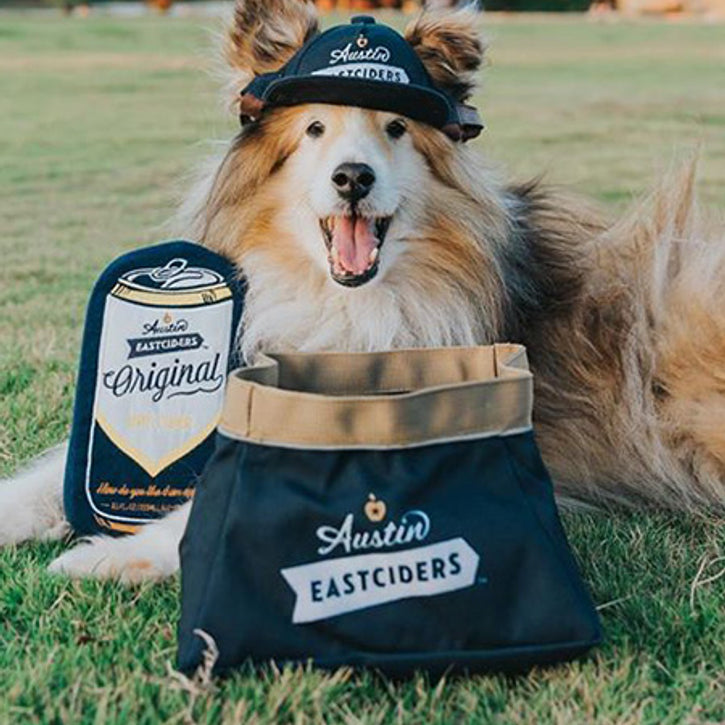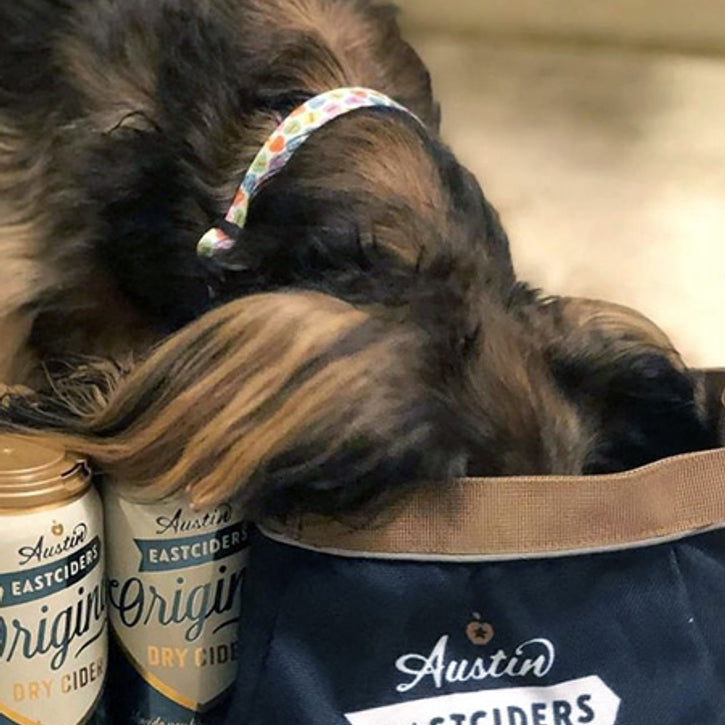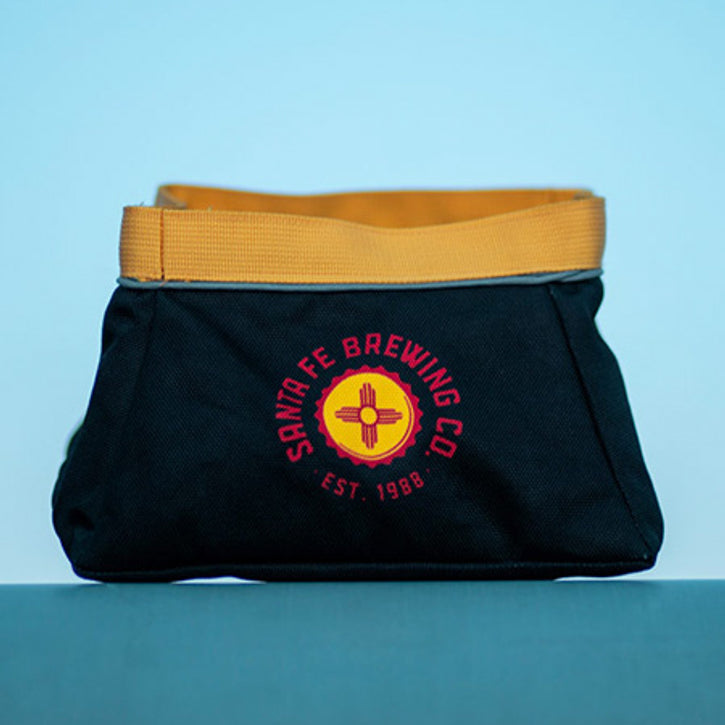 Resell on your site
Stand out at events
Wow your clients with unique gifts
Amaze your customers with giveaways
Step 2
Review & select designs
Step 4
Let's get you 'Pet Ready'
Step 5
Engage pet parents
Our expert design team works closely with you to create amazing products that are consistent with all brand standards and guidelines.
Let's Start
"I've been in the industry for about 10 years now…I know when I spot cool/unique products, and yall definitely have them."
Kyle Schumer, The MRL Group
"You're my only pet products contact that I work with. Plus you make my job 15 times easier so there isn't any other vendor I would want to work with."
Stephanie Frailey, Staples Promotional Products
"WOW! We received our order today and are blown away of the quality and beauty of the collars & leashes. You've exceeded our expectations! I look forward doing more business with PrideBites."
Paul, Bow Wow Bungalow
"Y'all have made it the easiest to imagine how i can create and execute my own pet line to sell to my customers. You are the only people doing this and I'm so glad I found you. We can finally have a shop for dogs and we're so excited!"
Kimber Holcombe, Red Clay Media
"PrideBites is the only company around that allowed us to truly create the kind of product our company envisioned at an affordable price."
Eric B., Warren London
"PrideBites were great to work with. The customer service I received was awesome and very quick at getting back to me about every question I had about their products. Will definitely be ordering again!"
Kaedan T., WOW Sportswear
"We've been using PrideBites for our custom swag items like toys, collars and leashes for years now. Not only are their products the best in the biz, the team is so fun and easy to work with"
Rachael K., DogVacay
"To me, it's all about relationships and no one does it better than PrideBites. Their amazing team was outstanding to work with. They went above and beyond the call of duty and allowed us to brand ourselves in a truly creative way."
Tricia M., K9 Fit Club
Customizable Collapsible Dog Bowl



Just like people, dogs naturally lose water throughout the day. They can be prone to dehydration if they're engaged in intense exercises or if the temperature is higher than what they can comfortably tolerate. It's easy enough to find stainless steel water bowls in houses where there's a dog or cat, but these implements are designed to be used at home. Pet owners who like to hit the road and bring their furred family members with them will need a more portable version of their pet's water and food bowls.
This is where a customizable collapsible dog bowl comes into the picture. Indeed, they're one of the first things that pet owners pack when they travel with their canine companions, making them a prime opportunity for your brand to market to them.
Is your business aiming to make a positive impression on pet owners? Want to widen your market to include households with furred family members? If either of these applies to you, you can commission PrideBites to create customizable collapsible dog bowls branded with your logo. Our team is composed of pet lovers and experienced pet product designers and manufacturers. We specialize in coming up with pet merchandise that can help your brand better connect with your target audience.
What Is a Collapsible Dog Bowl?
Unlike the rigid stainless steel water bowls that can often be found in a pet owner's home, collapsible dog bowls are more flexible. They can be folded or closed up to use the least amount of space possible, making them easy to stash inside one's luggage or vehicle. These waterproof bowls can be made from just about any flexible material, the most popular choices being waterproof fabric and durable silicone. Because of these materials' properties, collapsible bowls made of either of these materials can easily hold food or water.
How the collapsible travel bowls are used depends entirely on the material and design of the product. Fabric is a material that offers plenty of room for customization, for example, and dog bowls made from waterproof textile can have plenty of features and personality. It's possible for a collapsible dog bowl made of fabric to feature different colors and textures, and the material is also quite easy to print on. They can be designed to hold carabiners and snap rings for easy safekeeping, and they can feature zippers so that they can be packed away without any mess, even after use. Additionally, fabric collapsible dog bowls have a waterproof inner lining and are easy to wash and dry.
A silicone collapsible bowl, on the other hand, is often made of a single piece of molded silicone that is shaped like a cup and narrows down toward the base. This telescopic bowl has sections that slide into one another, reducing the space that the bowl occupies while it's stored away. The material is light and easy to clean, making it an ideal accessory for daily walks and excursions.
Some pet owners prefer using fabric collapsible bowls over silicone ones as the former offers more in terms of versatility and design. Unlike silicone cups that often come in solid colors and a limited size range, fabric dog bowls come in all shapes, sizes, and colors. Fabric collapsible dog bowls also incorporate a wide variety of features like zippers and clipping mechanisms. In addition, the availability of different options has made the task of shopping for dog accessories much easier for pet owners.
Why Do Customers Use Collapsible Dog Bowls?
Just like people, dogs can also feel warm and get thirsty while they're exploring and exercising. As such, pups will need to drink water throughout the day to stay hydrated, help them regulate their body temperature, and ensure that they can digest their food and excrete waste properly. Not having access to drinking water can be detrimental to a dog's health, and pet owners want their canine companions to live healthy, happy, and comfortable lives.
While some places have water fountains that can accommodate pet dogs, cats, and even other types of animals, not all pet owners can expect to find a pet-friendly water fountain near their location. As such, it's become a common practice among pet owners to bring a portable bowl with them so that their pets have something to eat or drink water from
Collapsible dog bowls are not just used as a hydration or snack station while on walks, however. They can also be used to make sure that dogs get to fully enjoy their outdoor and travel activities with their owners. Indeed, these bowls are great for keeping dogs well-fed and hydrated during family picnics, camping trips, summer holidays, and even hotel stays in pet-friendly accommodations.
Unfortunately, pet parents don't always know for sure if their pets will be provided with food and drink bowls during their stay in an establishment. To get around this, they can easily get one or two collapsible dog bowls to make sure that their pets will be able to drink and eat well. Because these collapsible bowls are made to be lightweight and portable, they will neither take up a lot of space nor add much to the weight of the luggage that pet parents have to lug around.
These collapsible food and water bowls are not only easy to pack, but they're also a breeze to carry around. They often feature carabiners that can be clipped onto the pet's leash, the owner's backpack, or any other accessories that pet owners might deem to be necessary for their walk, trip, or event. After use, the collapsible bowls can be rinsed and folded for storage, or they can be washed and air-dried as soon as possible. Doing so ensures that these handy pet accessories are ready to see action the next time they're needed.
How Are Customized Collapsible Dog Bowls Effective Merchandise and Promotional Materials?
Collapsible dog bowls made of fabric come in different shapes and sizes. At the bottom of the bowl is the base, the shape of which determines how many sides the collapsible dog bowl will have. The logo can be printed on any of the sides of the collapsible bowl for visibility. A fabric bowl can have different components, and it's possible to customize the colors of the fabric that will be used for each part to reflect the colors of the brand.
Many pets and pet parents use their collapsible dog bowls daily, which means that they can get quite familiar with the logo or brand that is printed on the front of the accessory. Whenever their pet starts asking for food or water, pet owners can respond by bringing out the branded collapsible dog bowl. Such an act, if repeated quite often, will help pet owners create positive associations with the brand.
Because of its utility, pet parents carry this tool with them whenever they head out for a walk or visit the dog park. In most cases, they hang the folded collapsible bowl in a spot where it can be easily seen, such as their belt loop or their pet's leash. This makes it easy for other people to spot the logo, image, or name printed on the item. At times, onlookers will be able to see the product being used by a contented dog. Such an image, which features branding collaterals right at its center, will make it easier for consumers to associate themselves positively with the company and its products and services.
What Are Customers Looking for When Purchasing Collapsible Dog Bowls?
Many pet parents purchase or use collapsible dog bowls because of the added convenience it brings. This accessory is especially useful if they walk their dogs a lot or camp, trek, or go on road trips with their furred companions regularly. As such, pet owners are often looking for collapsible dog bowls that:
Occupy a small amount of space. First, a collapsible dog bowl must be space-saving. These accessories are expected to be lightweight and easily foldable so that they can fit just about anywhere. Most silicone cups can be folded to reduce the empty space in the middle of the cup, while most fabric bowls can stay flat when they're not being used.
Hold plenty of food and water. While collapsible dog food and water bowls are expected to occupy a small amount of space while in storage, they'll also need to feature a large capacity for liquids and dog food. However, it's also a good idea to consider different dog sizes and conditions, like brachycephalic breeds, when coming up with different sizes for dog food bowls.
Require effortless upkeep. The ideal dog food bowl can be cleaned with minimal effort. Fabric dog food bowls may acquire a few stains after use, and they need to be washed to retain their look and ensure that the dog is drinking from a clean bowl. Many pet owners, then, are looking for dog food and water bowls that are safe for machine washing or can be tossed in the dishwasher.
Create Your Very Own Custom Collapsible Dog Food Bowls with PrideBites Today!
If you're looking to expand your pet merchandise offerings or if you want to commission personalized collapsible dog bowls for your company's promotional and marketing activities, you've come to the right place. The PrideBites team can work with your company and come up with creative and pet-friendly product designs that your customers and their pets will love. In addition to designing and manufacturing fabric dog bowls, we also manufacture silicone dog cups for hydration as well as a wide range of leashes, collars, pet beds, cat toys, and wearable pet merchandise.
Call us today so we can come up with dog products and merchandise designs that will bring your brand closer to consumers who have furred family members.
---
Let's Get Started!
For more information or a FREE mock up, please fill out the form below and we will contact you soon!