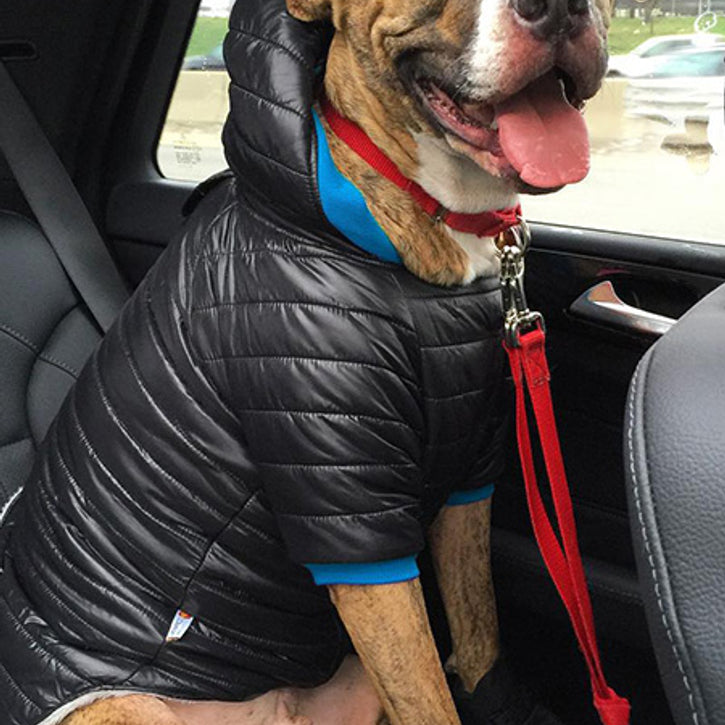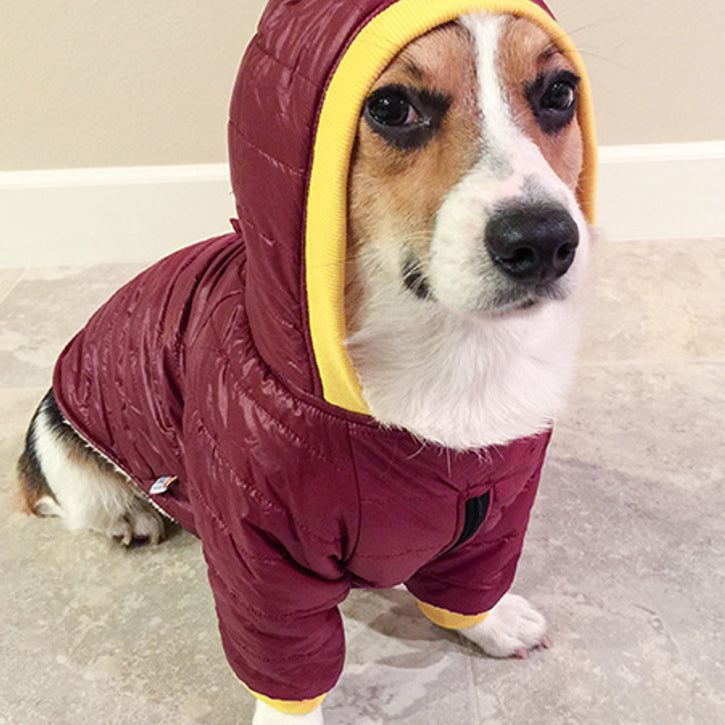 Resell on your site
Stand out at events
Wow your clients with unique gifts
Amaze your customers with giveaways
Step 2
Review & select designs
Step 4
Let's get you 'Pet Ready'
Step 5
Engage pet parents
Our expert design team works closely with you to create amazing products that are consistent with all brand standards and guidelines.
Let's Start
"I've been in the industry for about 10 years now…I know when I spot cool/unique products, and yall definitely have them."
Kyle Schumer, The MRL Group
"You're my only pet products contact that I work with. Plus you make my job 15 times easier so there isn't any other vendor I would want to work with."
Stephanie Frailey, Staples Promotional Products
"WOW! We received our order today and are blown away of the quality and beauty of the collars & leashes. You've exceeded our expectations! I look forward doing more business with PrideBites."
Paul, Bow Wow Bungalow
"Y'all have made it the easiest to imagine how i can create and execute my own pet line to sell to my customers. You are the only people doing this and I'm so glad I found you. We can finally have a shop for dogs and we're so excited!"
Kimber Holcombe, Red Clay Media
"PrideBites is the only company around that allowed us to truly create the kind of product our company envisioned at an affordable price."
Eric B., Warren London
"PrideBites were great to work with. The customer service I received was awesome and very quick at getting back to me about every question I had about their products. Will definitely be ordering again!"
Kaedan T., WOW Sportswear
"We've been using PrideBites for our custom swag items like toys, collars and leashes for years now. Not only are their products the best in the biz, the team is so fun and easy to work with"
Rachael K., DogVacay
"To me, it's all about relationships and no one does it better than PrideBites. Their amazing team was outstanding to work with. They went above and beyond the call of duty and allowed us to brand ourselves in a truly creative way."
Tricia M., K9 Fit Club
Dog Coats
Back in the day, dogs and other pets would only be seen wearing clothing during special occasions or appearances on the big screen. Indeed, the idea of making clothes for pets was a strange concept.
Then, everything changed at the beginning of the 21st century. Suddenly, celebrities began dressing their dogs in cute dresses and outerwear. It became commonplace to see young stars carrying their pooches that were clad in sparkling dresses and cute coats. Eventually, the trend caught on with the public, and pet clothes have become a popular product ever since.
That said, pet clothes aren't the only items that have become much-coveted by pet parents. In general, the pet product industry has been growing steadily over the last few years and has shown to be resilient in the face of economic disasters. With more young couples and empty nesters welcoming pets into their households, the demand for better pet essentials and novelty items has skyrocketed. As such, now is the perfect time to enter the pet industry.
If you're not sure what product to start with, it's hard to go wrong with pet clothes, particularly dog coats. Indeed, adding coats to your product line is a no-brainer if you already own a pet-related business. If you own a clothing or fashion-related business, this new trend also presents a unique opportunity for you to attract new customers. Even if your business may not have any direct relation to pets at first glance, joining the pet industry can still prove to be a profitable move on your part. But why specifically choose coats for dogs out of all the different kinds of animal-friendly apparel available on the market?
What Are Coats for Dogs?
Coats for dogs are garments specially designed to cover their torso, chest, and back. The bottom is left open so that they can still move their hind legs freely. Generally speaking, dog coats come in a variety of designs for pups of all shapes and sizes
Additionally, coats for other pets have been making their way into the pet product industry. Photos of cats, parrots, and even lizards wearing these garments have been making the rounds on social media. It is safe to say that coats for pets are here to stay. If you are thinking about adding coats for dogs to your current catalog of products, make sure to look for a reliable pet product manufacturer that provides high-quality coats on a wholesale basis.
Why Are Coats for Dogs So Popular?
Pet parents love dog coats because they're both practical and fashionable. Additionally, coats can provide pets with extra warmth and protection. Some pups, such as those from short-haired breeds, lack a sufficient amount of fur to stay warm during the colder months. Hence, they can benefit greatly from wearing winter coats. Whether you plan to sell them or use them to promote your brand, you can rest assured that dog coats will be a sure hit with the pet owners in your audience.
What Are the Different Types of Dog Coats?
There are various types of dog coats available on the market. Depending on the industry that your business operates in, you can choose to offer one or all of these coats.
Jackets
If you own a clothing business, getting dog-friendly jackets is an easy way to expand your product range. Jackets are more versatile compared to other types of dog coats because they can be worn in different climates and come in different styles. They are the best option for pet parents who are looking for stylish but functional outerwear. Additionally, jackets are quite easy to customize. Thus, adding your logo, mascot, company colors or other designs to one of these garments should be a relatively straightforward affair.
Raincoats
Unlike jackets, raincoats for dogs have more specialized functions. This type of dog coat is ideal for businesses that sell travel gear, sports equipment, and outdoor equipment. After all, it's becoming more common for families to bring their dogs along when they go camping, hiking, or mountain climbing. Since such activities can put both dogs and their owners at the mercy of the elements, a raincoat's sturdy and waterproof properties can keep dogs warm and dry.
Winter Coats
Some dog breeds may lack a sufficient winter coat or simply struggle to stay warm due to old age. And while they can certainly be kept safe at home, it may not be feasible to keep dogs cooped up in the house throughout the winter without affecting their overall wellbeing.
So for pet parents living in snowy states, it can help to invest in nice winter coats for their dogs. Because these garments can provide pups with ample warmth and protection, they can allow pet parents to bring their pups outside so that they can play or go for a walk even if temperatures are below freezing.
Indeed, winter coats are great products to add to your existing catalog or use as a way to promote your business. These items will also be a perfect fit for brands that sell apparel or travel accessories. While they may technically be seasonal products, there's no harm in stocking up on them or giving them away well before the winter season arrives.
How Can Your Business Help Pet Parents Choose the Right Dog Coats?
While pet owners are generally product-aware or solution-aware when it comes to what's best for their fur babies, it still helps to provide them with important information about your brand's offerings.
For instance, some owners may know that their dog needs a coat, but won't always know what kind of coat is best for their pups or how to correctly take their dogs' measurements. By providing them with all the information that they'll need, they'll perceive your brand as a helpful one, and will more likely end up patronizing your business as a result.
With this in mind, it's a good idea to post detailed dog coat size charts on your website. You can also include a comprehensive guide on how to measure their pets the right way. In particular, pet parents should take note of their dog's chest girth and torso length to ensure a snug and comfortable fit. This can greatly help pet owners gauge which coats will fit their pup, whether they're the proud parent of a tiny Pomeranian or a large Saint Bernard.
What Should Pet Parents Keep In Mind Before Buying a Dog Coat?
Before anything else, dog owners should consider what pain points they want to address by buying a coat for their pup. Are they getting it to keep their dog warm? Is their dog in need of extra protection from flying debris or insect bites during hiking or camping trips?
In some cases, veterinarians may even recommend that a dog wear a coat for health or medical reasons. This is because wearing a coat can prevent a pet from licking medication or bandages off of themselves, making these products a comfier alternative to dog cones. A coat can also provide additional support and protection for a dog that's recovering from any injuries. As a safety precaution, make sure to remind your customers to consult with their dog's veterinarian before purchasing a coat for any of the above-mentioned reasons.
What Should Businesses Keep in Mind When Selling or Giving Away Dog Coats?
Of course, not every dog can benefit from wearing a coat. Some pups simply don't feel comfortable wearing any type of clothing and should not be forced into a coat by their pet parents. Long-haired dog breeds with thick fur may not need to wear coats, either. Generally speaking, winter coats for dogs may not be practical or safe for any of the following breeds to wear:
Huskies
Newfoundlands
Chow Chows
Pomeranians
Komondors
Havanese
Barnese Mountain Dog
Bearded Collie
Great Pyrenees
Remember to stay ethical and educate your customers so that they can make more informed purchasing decisions. If you feel that wearing a coat may harm rather than benefit a customer's dog, don't be afraid to discourage them from buying it. Your business still has a responsibility to act in the best interests of their customers and their fur babies, after all. Remember that your brand's reputation is also at stake, so it's always better to be safe than sorry.
Regardless of the type of business you own, it can be extremely beneficial for you to start offering dog coats to attract pet parents to your brand. Just make sure to offer coats for dogs in various styles and sizes to fit all kinds of dog breeds.
If you need a trusted wholesale provider of customizable winter dog coats, look no further than PrideBites. We are trusted by retailers and other types of companies all over the country for their custom pet product needs. Contact us now to get started on making your very own custom dog coats! Our in-house team can help you design your coats based on your existing branding or desired specifications.
---
Let's Get Started!
For more information or a FREE mock up, please fill out the form below and we will contact you soon!