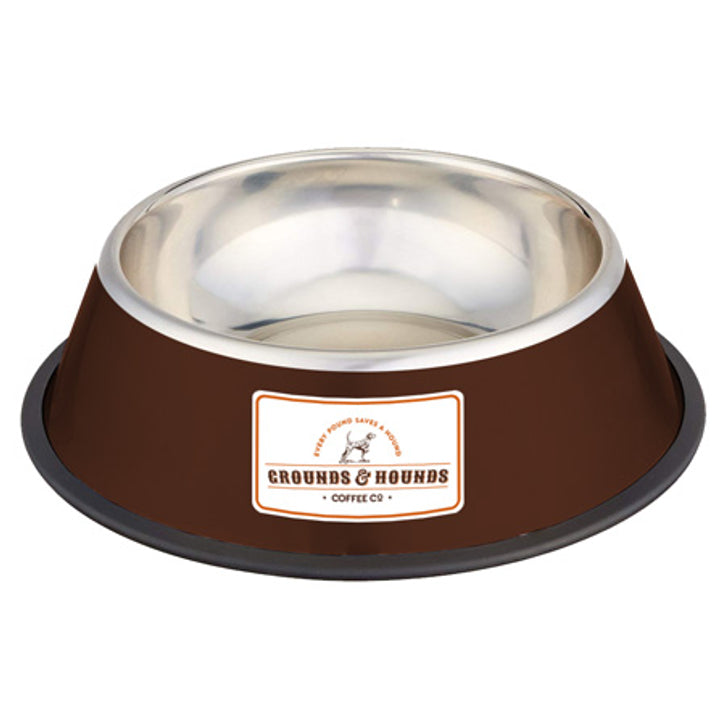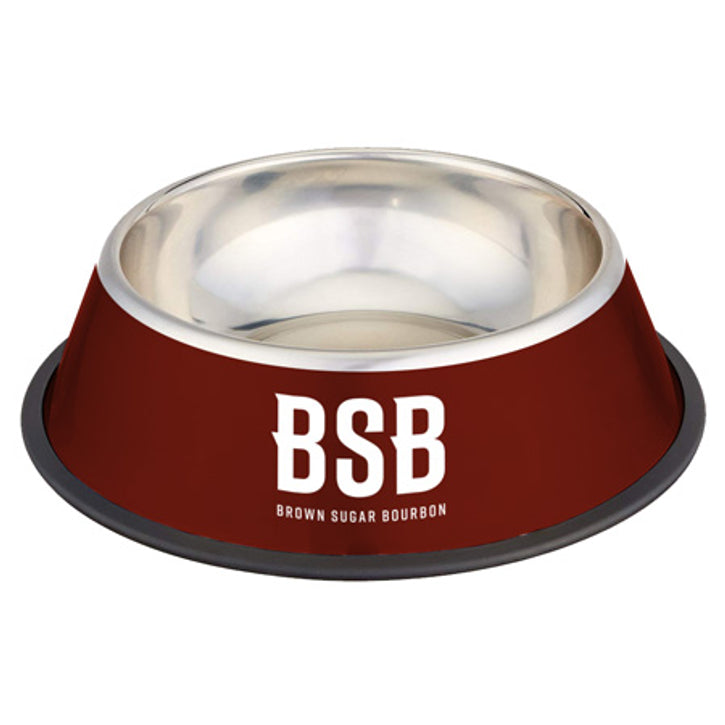 Resell on your site
Stand out at events
Wow your clients with unique gifts
Amaze your customers with giveaways
Step 2
Review & select designs
Step 4
Let's get you 'Pet Ready'
Step 5
Engage pet parents
Our expert design team works closely with you to create amazing products that are consistent with all brand standards and guidelines.
Let's Start
"I've been in the industry for about 10 years now…I know when I spot cool/unique products, and yall definitely have them."
Kyle Schumer, The MRL Group
"You're my only pet products contact that I work with. Plus you make my job 15 times easier so there isn't any other vendor I would want to work with."
Stephanie Frailey, Staples Promotional Products
"WOW! We received our order today and are blown away of the quality and beauty of the collars & leashes. You've exceeded our expectations! I look forward doing more business with PrideBites."
Paul, Bow Wow Bungalow
"Y'all have made it the easiest to imagine how i can create and execute my own pet line to sell to my customers. You are the only people doing this and I'm so glad I found you. We can finally have a shop for dogs and we're so excited!"
Kimber Holcombe, Red Clay Media
"PrideBites is the only company around that allowed us to truly create the kind of product our company envisioned at an affordable price."
Eric B., Warren London
"PrideBites were great to work with. The customer service I received was awesome and very quick at getting back to me about every question I had about their products. Will definitely be ordering again!"
Kaedan T., WOW Sportswear
"We've been using PrideBites for our custom swag items like toys, collars and leashes for years now. Not only are their products the best in the biz, the team is so fun and easy to work with"
Rachael K., DogVacay
"To me, it's all about relationships and no one does it better than PrideBites. Their amazing team was outstanding to work with. They went above and beyond the call of duty and allowed us to brand ourselves in a truly creative way."
Tricia M., K9 Fit Club
Stainless Steel Bowls
Choosing a food bowl for a pet should be a no-brainer, right? There are a lot of pet parents who probably think they can just use any old bowl they have lying around in the kitchen. While that may sometimes be fine for some fur babies, some dogs require something more specialized.
Dogs and cats come in all shapes and sizes, and these factors determine their unique needs. Because not all pets are created equal, no conscientious pet owner should oversimplify the selection of something that seems as mundane and commonplace as a food bowl.
The challenge, though, is finding out exactly which kind of pet food bowl is best out of the many available options. The choices can be overwhelming, both for the customer and the pet-related business owner looking for a new product to add to their existing catalog.
Look no further, as PrideBites' stainless-steel bowls are a great start. Discover what makes them a cut above the rest below:
What Is a Stainless-steel Bowl?
To accommodate various pet needs and cater to different pet owner preferences, pet food bowls are available in a wide variety of sizes, designs and materials. Stainless-steel bowls, while basic and utilitarian-seeming at first, are regarded as the best overall option among available choices on the market.
PrideBites' stainless-steel bowls, in particular, are made with durable, rust-resistant and food-grade stainless steel. Each one features a removable rubber ring that helps keep the bowl in place on any flat surface to prevent accidental spills.
Like all the products we offer, the bowls can be customized to your business' exact preferences. For instance, you can choose from five available sizes from extra-small to extra-large and have them painted in colors that are consistent with your brand's standards and guidelines. You can even go one step further and add your branding or logo to the bowl for added brand awareness.
Why Should Pets Each Have Their Own Dedicated Food Bowl?
Whether a household has a single pet or multiple ones, it's important to give every fur baby their own food bowl. Dogs, in particular, should always have their own dish, even if they share a communal water source with another dog or cat in the home. Animals can be remarkably territorial and giving pets their own food bowls can help preserve the peace and prevent problems.
Stainless-steel bowls such as the ones from PrideBites are an excellent all-around choice for any home with pets. They can be used by dogs and cats alike and are available in a variety of sizes to accommodate any pet no matter how big or small.
What Makes Stainless-steel Bowls Better than Pet Food Bowls Made with Other Materials?
Though pet owners might think that there's little difference between one food bowl and the next, the materials they're made out of do matter significantly. Sure, anything shaped like a bowl might do the job, but some bowls are better than others when you take each materials' features into account.
It's not a good idea to indiscriminately choose a pet food bowl without thoroughly going over the materials it's been made out of. Otherwise, a pet parent could accidentally expose their fur baby to serious or possibly even fatal health risks. Since the pet will be eating and drinking out of the bowl multiple times a day, it's worth guiding your customers towards the best option available.
Why You May Not Want to Choose a Plastic Dog Food Bowl
Plastic is ubiquitous in our lives. It's a material used in everything, given how well it works in several applications and how cheap it is to produce.
Experts agree plastic is the worst option a pet parent could select when shopping for a pet food bowl for several reasons. For one, some types of plastic contain harmful chemicals that appear to mimic hormones. If ingested, these chemicals could disrupt the pet's hormonal balance and possibly cause negative health effects.
Plastic is also softer and easier to scratch than other materials used to make pet food bowls. This can make them incredibly difficult to clean. Additionally, any scratches and grooves can become a breeding ground for harmful germs and bacteria. It's also possible for some dogs to develop an allergy to the plastic material, resulting in them developing acne, irritation and other skin reactions around the face, chin and muzzle.
Because of these health risks it's best to advise your customers to avoid plastic food bowls.
Why You May Not Want to Buy a Ceramic Pet Food Bowl
Ceramic is another popular material often used in the making of pet food bowls. It, too, has its pros and cons. While generally better than plastic, ceramic is heavier compared to other materials, which can be a dealbreaker for some pet owners.
Another dealbreaker is its porous quality. Ceramic bowls generally need to be cleaned immediately after every use, which can be a troublesome chore for the busy pet parent. It also isn't very durable; it can chip, crack or shatter.
The glaze used to coat ceramic bowls and other dishes has also been historically known to contain lead, a highly toxic heavy metal. Though efforts to eradicate the element have ramped up in recent years, it still hasn't been completely eliminated from all ceramic glazes. Since it's impossible to know whether a particular pet food bowl belongs to a bad batch or not, it's best not to risk it.
Why Stainless Steel is the Best Material for Pet Food Bowls
Stainless steel is the overall best choice for pet food bowls for several reasons. They are a practical and inexpensive option for the practical pet parent, for one. Stainless-steel bowls, such as the ones offered by PrideBites, are stronger and more durable than ones made with plastic or ceramic. Indeed, they won't break or crack when dropped. They're lightweight, easy to clean and should be able to withstand normal wear and tear as well as rougher handling.
When made with high-quality materials, a stainless-steel bowl should last forever—it'll be the first and last food bowl a pet will ever need.
How Can You Help Your Customers Choose the Right Stainless-steel Bowl for Their Pets?
There are many kinds of stainless-steel bowls on the market to accommodate various dog and cat sizes, shapes, breeds and eating styles. As a business owner, it's your responsibility to know the differences between each type of bowl so you can guide your customers towards the right one for their pets.
The depth of the container is one of the first things a pet owner should look at when shopping for a pet food bowl. Shallow bowls are the most commonly available type of food bowl for pets. They are ubiquitous enough to be considered the default, as they can be used by almost any dog or cat. However, they're best reserved for small to medium breed dogs such as beagles, chihuahuas, corgis, Pomeranians or young puppies. The shallow depth of these types of bowls enables smaller dogs to reach their food easily without exerting any pressure on their sensitive throats.
Deep bowls, on the other hand, are best for pets who have long and thin snouts such as collies, dachshunds and greyhounds. It's a form that allows these breeds to eat more comfortably and not have to chase their food around the bottom of the bowl.
Meanwhile, steep-sided bowls are a subtype of the deep bowl. These types of bowls have a narrow opening at the top and sides that angle inward. The design is to allow for long-eared dog breeds, such as basset hounds, beagles and cocker spaniels to eat with ease while keeping their ears out of their food and water.
For pet parents with fur babies who tend to eat too fast, there are stainless-steel slow feeders. These are bowls with ridges or other barriers that break up the surface area of the bowl, preventing pets from gulping their food down. This effectively hinders them from being able to inhale their food too quickly, preventing gas, bloat and other gastrointestinal issues.
What Care and Cleaning Instructions for Stainless-steel Bowls Should Your Customers Know About?
One of the best things about stainless-steel bowls is how easy they are to clean. PrideBites' stainless-steel bowls are hand-wash only to prevent the paint from chipping or fading. The rubber ring base that holds the bowl in place can be easily detached from the bowl, making clean-up a breeze.
Stainless-steel bowls are durable and can last a lifetime with proper care. Since they can be prone to staining and rust, pet parents should be mindful about leaving them outdoors for too long if they want to preserve their quality.
Finally, stainless-steel bowls can be dangerous for pets who tend to chew on their bowls, as doing so can damage their teeth.
Are you ready to add customized stainless-steel food bowls to your company's current offerings? Reach out to the team at PrideBites to get started on your branded products. With our help, you can be sure to provide your customers with food bowls that they and their fur babies will love!
---
Let's Get Started!
For more information or a FREE mock up, please fill out the form below and we will contact you soon!