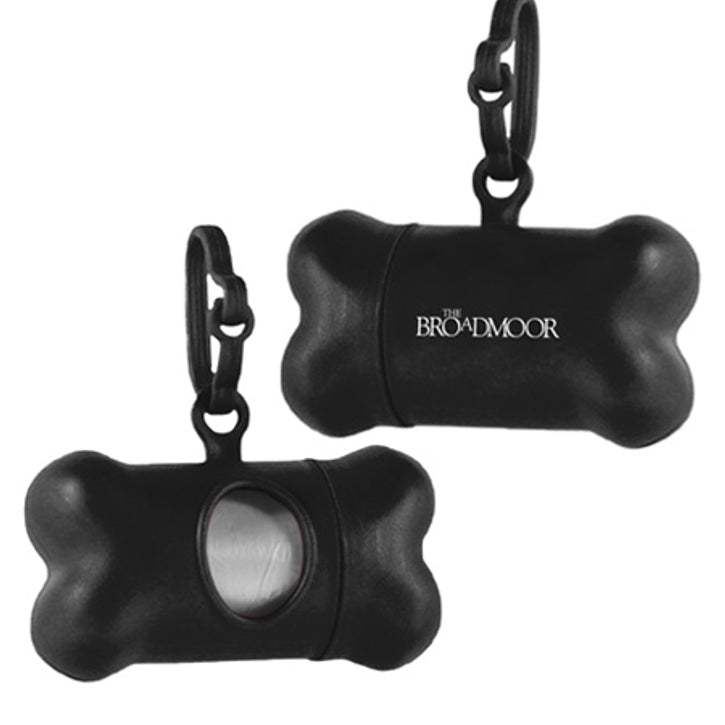 Resell on your site
Stand out at events
Wow your clients with unique gifts
Amaze your customers with giveaways
Step 2
Review & select designs
Step 4
Let's get you 'Pet Ready'
Step 5
Engage pet parents
Our expert design team works closely with you to create amazing products that are consistent with all brand standards and guidelines.
Let's Start
"I've been in the industry for about 10 years now…I know when I spot cool/unique products, and yall definitely have them."
Kyle Schumer, The MRL Group
"You're my only pet products contact that I work with. Plus you make my job 15 times easier so there isn't any other vendor I would want to work with."
Stephanie Frailey, Staples Promotional Products
"WOW! We received our order today and are blown away of the quality and beauty of the collars & leashes. You've exceeded our expectations! I look forward doing more business with PrideBites."
Paul, Bow Wow Bungalow
"Y'all have made it the easiest to imagine how i can create and execute my own pet line to sell to my customers. You are the only people doing this and I'm so glad I found you. We can finally have a shop for dogs and we're so excited!"
Kimber Holcombe, Red Clay Media
"PrideBites is the only company around that allowed us to truly create the kind of product our company envisioned at an affordable price."
Eric B., Warren London
"PrideBites were great to work with. The customer service I received was awesome and very quick at getting back to me about every question I had about their products. Will definitely be ordering again!"
Kaedan T., WOW Sportswear
"We've been using PrideBites for our custom swag items like toys, collars and leashes for years now. Not only are their products the best in the biz, the team is so fun and easy to work with"
Rachael K., DogVacay
"To me, it's all about relationships and no one does it better than PrideBites. Their amazing team was outstanding to work with. They went above and beyond the call of duty and allowed us to brand ourselves in a truly creative way."
Tricia M., K9 Fit Club
Customizable Dog Poop Bag Holder



One of the aspects of being a pet parent that not a lot of people like to talk about is being responsible for cleaning up stool. Most pet owners are not too fond of the task of ensuring that their pets' bodily wastes are disposed of properly. However, this activity is just as essential as taking their dogs out for a walk or ensuring that their pets are able to eat healthy food. It's a fact of life that many a pet parent has learned to accept, though it doesn't make the job any less of a hassle.
That said, investing in products that will assist pet owners in cleaning up after their dogs is a great strategy for businesses and brands that are aiming to make a positive impression on pet owners. In particular, customizable dog poop bag holders are a popular item among pet parents who are always looking to make their lives a little easier.
While these products are designed for a task that is viewed to be less than glamorous, these implements offer practical assistance to pet owners who want to care for their pets responsibly. It's a tool that many businesses should consider selling or giving away as promotional items if they want to catch and keep the attention of the pet parents among their customers.
What Is a Customizable Dog Poop Bag Holder?
To the uninitiated, "dog poop bag holder" is a string of terms that can inspire a few questions. Simply put, a dog poop bag holder refers to any implement that is made to hold and dispense bags specifically designed for cleaning up a pup's stool. These products can be made of a variety of materials, including fabric, plastic, and even molded silicone. As such, these implements can come in all shapes, colors, sizes, and designs.
Most poop bag holders are used simply to store unused dog poop bags and make sure that these can be readily accessed once nature calls. However, some models are designed to discreetly keep used poop bags out of sight, allowing pet owners to dispose of them at home or when they come across an appropriate garbage can during their walk with their canine companion.
Poop bag holders have a simple but important function, so it doesn't come as a surprise that the most popular holder design is equally straightforward. Many of these dispensers have a cylindrical shape and enough space to accommodate one or two rolls of bags. These accessories often have two openings: a covered one at the bottom where the poop bag roll is inserted, and an exposed oblong hole in the middle of the holder where bags are dispensed one at a time. To ensure that the bag dispenser is where it's needed to be, the implement often features a clip on one end. These dispensers are usually attached to the dog's leash or clipped onto a bag or belt loop.
Poop bag holders that are made of plastic or silicone often come in a solid color, but they're also easy to print on. Branded and customized holders often display images on the opposite side of the hole where the bag is dispensed.
Why Do Customers Use Dog Poop Bag Holders?
Dog poop bag holders are used by pet owners on a daily basis. Indeed, they're one of the items that many pet owners make sure to bring with them whenever they walk with their canine companions. After all, responsible pet owners don't want to leave their furred companion's mess where it will inconvenience others. At the same time, they don't want to be caught empty-handed once their pet gives the signal that they need to go right then and there.
Carrying a dispenser specifically for holding dog poop bags is one way of ensuring that pet owners can look after their pets in a public or shared space. Many of these holders are designed to carry one full roll, and they have a window wherein pet owners can check if they're running low on bags. This reduces the chances of unknowingly running out of poop bags while they're in the middle of their walk, trek, or camping trip.
In addition to offering a simple way to check how many bags they have left, these holders also make it quick and easy for pet owners to access said bags. The holder is often clipped onto the dog's leash or the owner's pouch so that the owner can immediately grab a bag as soon as their pet dog gets into position. Responding quickly to calls of nature ensures that the cleanup can proceed without a hitch and that other people won't be inconvenienced by the dog's mess.
No one likes stepping onto dog stool, but the reason for properly and immediately cleaning up dog poop goes beyond that. Dog feces can be a vector for diseases and parasites, and leaving them in publicly accessible places contributes to the spread of intestinal worms, for one. Also, leaving dog poop lying around where it's not supposed to be can add to environmental pollution.
Cleaning up pet poop can be a demanding procedure, and there's always a chance that a dog poop bag holder will get dirty or stained in the process. Most dispensers are easy to clean, though, which means pet owners need not worry too much about replacing theirs should they end up getting soiled. They can simply wash it and dry it, and it'll be good as new.
How Are Customizable Dog Poop Bag Holders Effective Merchandise and Promotional Products?
Many pet owners consider dog poop bag holders to be an essential tool in their pet care kit. If they don't have this product yet, they'll likely go out of their way to purchase one or two dispensers that they can take along with them on their walks. They may even pick designs that go well with their pet's ensemble for the day. It's a good idea, then, for pet product sellers and merchandisers to ensure that they're well stocked with different designs and models of these dispensers.
Promoting your company to pet owners is a sound choice, given that more than 85 million families in the US are pet owners. Even if your products or services are not directly aligned to the pet industry, a significant portion of your customers and clients likely have companion animals in their homes. Offering pet products as promotional or marketing materials, then, allows your brand to create a more personalized connection with the pet-owning portion of your clientele.
Though these dispensers are far from glamorous pet accessories, they offer practical assistance to responsible pet owners. Putting your brand on a dog poop bag holder ensures that your logo will always be within sight of pet owners and the people around them during their walks. Your company will also be able to set itself up as a brand that cares for the animals that are close to the heart of your customers and clients. In addition to printing your company's branding collaterals on the dispenser, it's also an option to order dispensers in your company's colors.
What Do Customers Look for in Customizable Dog Poop Bag Holders?
Pet owners will be able to appreciate dog poop bag holders that are lightweight, portable, easy to clean, and simple to operate. These dispensers have a simple function, and they must be designed for ease of use. At the very least, these dispensers should be easy to carry around, and it should take minimum effort to tug a bag out of a holder. They should also clearly display if there's still a good number of bags in the dispenser or if the owner needs to insert a new roll. Finally, if these products get soiled, they should be easy to clean and dry. This way, pet owners can use them again and again without having to worry about finding a replacement.
Get in Touch with PrideBites to Commission Customized Dog Poop Bag Holders for Your Business
Not all dog poop bag holders are made the same, and you definitely want to come up with a dispenser design that will set you apart from the competition. PrideBites can help you do just that. Our team is composed of experienced pet product designers and manufacturers. We're passionate about designing wholesale customized pet products that will represent the companies that we work with and benefit pets and pet owners alike.
Check out our portfolio to see our previous projects and how we helped our clients come up with quality products for their merchandise expansion and campaigns. We've worked with businesses that belong to different industries, including sports teams, resorts and hotels, food and beverage manufacturers, and technology companies.
PrideBites is the name you can trust if you want to expand your merchandise to include pet products or if you want customized dog poop bag holders to promote your business. Call us today so we can get the ball rolling on your new line of pet merchandise. We can complete wholesale orders in four to six weeks.
---
Let's Get Started!
For more information or a FREE mock up, please fill out the form below and we will contact you soon!