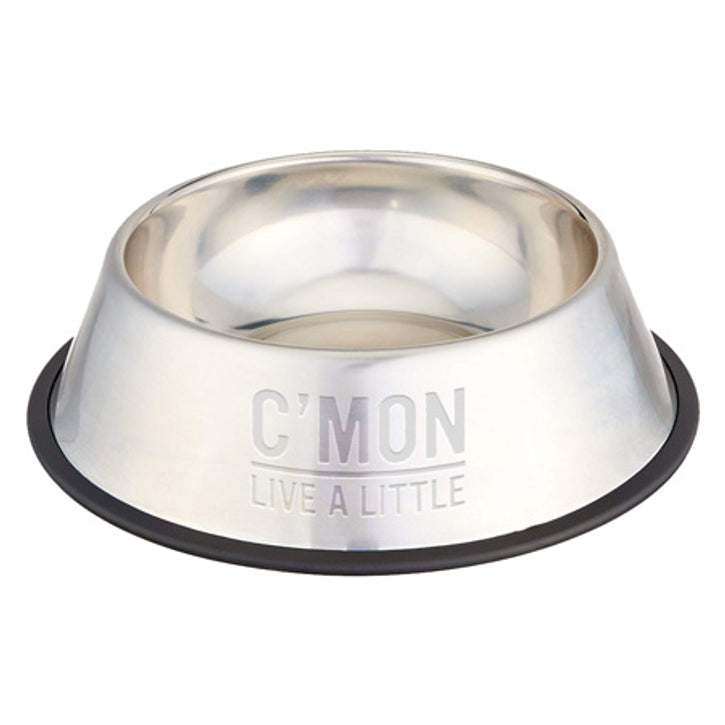 Resell on your site
Stand out at events
Wow your clients with unique gifts
Amaze your customers with giveaways
Step 2
Review & select designs
Step 4
Let's get you 'Pet Ready'
Step 5
Engage pet parents
Our expert design team works closely with you to create amazing products that are consistent with all brand standards and guidelines.
Let's Start
"I've been in the industry for about 10 years now…I know when I spot cool/unique products, and yall definitely have them."
Kyle Schumer, The MRL Group
"You're my only pet products contact that I work with. Plus you make my job 15 times easier so there isn't any other vendor I would want to work with."
Stephanie Frailey, Staples Promotional Products
"WOW! We received our order today and are blown away of the quality and beauty of the collars & leashes. You've exceeded our expectations! I look forward doing more business with PrideBites."
Paul, Bow Wow Bungalow
"Y'all have made it the easiest to imagine how i can create and execute my own pet line to sell to my customers. You are the only people doing this and I'm so glad I found you. We can finally have a shop for dogs and we're so excited!"
Kimber Holcombe, Red Clay Media
"PrideBites is the only company around that allowed us to truly create the kind of product our company envisioned at an affordable price."
Eric B., Warren London
"PrideBites were great to work with. The customer service I received was awesome and very quick at getting back to me about every question I had about their products. Will definitely be ordering again!"
Kaedan T., WOW Sportswear
"We've been using PrideBites for our custom swag items like toys, collars and leashes for years now. Not only are their products the best in the biz, the team is so fun and easy to work with"
Rachael K., DogVacay
"To me, it's all about relationships and no one does it better than PrideBites. Their amazing team was outstanding to work with. They went above and beyond the call of duty and allowed us to brand ourselves in a truly creative way."
Tricia M., K9 Fit Club
Customizable Dog Bowls
Dog bowls are one of the first things that a new pet owner will purchase for their new furred family member. These specialized bowls, after all, are essential for keeping their pooches well-fed and hydrated. Dog bowls will always be a part of a pet owner's welcome-home kit for their pets, so this type of product should always be available in shops that specialize in pet merchandise. At the same time, customizable dog bowls make for great giveaway or promo items, especially if your company is aiming to get the attention of responsible pet owners.
The first step in acquiring customizable dog bowls for your business is finding a reliable pet product designer and manufacturer to work with—and you have the PrideBites team for that. Our company is a wholesaler of customized and high-quality pet products. We work with both pet merchandise retailers as well as companies that want to incorporate pet products into their product list or marketing efforts. If you need customizable dog bowls that represent your business and the quality of work that you do, get in touch with PrideBites today.
What Are Customizable Dog Bowls?
Often constructed out of stainless steel, these bowls can hold food or water for dogs, as their name implies. Stainless steel bowls are simple in design and operation, so it's no surprise that dog bowls have pretty much retained their look and feel over the years. Since their classic design works so well, there's little need to make improvements on stainless steel dog bowls. However, it can be difficult to make your brand stand out from the competition if your dog bowls look the same as all the others in the market.
This is where customizable dog bowls shine. Made of stainless steel and retaining the refined look of the classic dog bowl, the customized dog bowls made by PrideBites are embossed or etched with the client's logo, brand name, or preferred design elements. The addition of a name or image to these dog bowls sets them apart from similar products sold in other stores or given away by other companies.
Why Are Customized Dog Bowls Essential to Pet-owning Households?
Ideally, each dog in the home should have its own food bowl so that they can eat in peace, while a communal water bowl should do for many households. Most dogs are creatures of habit, meaning they do well in an environment where they can expect to follow routines. Adopting a regular feeding time right from the first day of living together is a habit that will benefit pets and pet owners alike. As such, stainless steel food bowls will always be an essential tool in providing dogs with proper care.
Why Do Customers Love Customized Dog Bowls?
Pet parents primarily buy dog bowls out of necessity, but that doesn't mean that they don't consider style and looks when they go shopping for a food bowl. The good news is that the stainless steel material that our customized dog bowls are made of fits in quite well with just about any interior design theme. They won't look out of place in the living room, kitchen, or even outdoors.
Also, many pet parents want the bowl that their dog uses to be identifiable so that they can easily see which bowls belong to which dog or which area of the house. They make an effort to find and purchase customizable dog bowls that work as an effective food or water bowl and as an extension of their dog's vibrant character and sense of style. It makes sense, then, to keep a stock of customized dog bowls in your shop, especially if your business is the neighborhood's go-to pet merchandise store.
Custom dog bowls also serve as a welcome gift to the pet owners that you're targeting for your marketing or promotional campaigns. While stainless steel dog bowls tend to be durable, they'll eventually need to be replaced if they incur enough damage. It's not unusual for pet parents, then, to have a spare dog bowl or two around the home just in case this happens. Spare dog bowls can also be quite useful among families that offer pet sitting services or frequently host pet playdates in their homes. They'll appreciate that they can easily distinguish which food bowl belongs to which pooch.
Why Are Customizable Dog Food Bowls Excellent Pet Merchandise and Promotional Items?
Putting your logo on an item that pet parents frequently see and use is an excellent way of improving brand recall. This also sets your business up as the go-to option should a pet parent require your services or products. Seeing your brand before they feed their pets will help pet parents and your possible customers associate your logo, mascot, or brand name to positive experiences, particularly those that are spent with their pets by their side.
Additionally, customized dog bowls can carry your brand's name or logo, but they don't look like an obstructive, out-of-place advertisement in a customer's home. Your brand elements are laser-etched into the customized dog bowl, so the design doesn't stand out too much.
You also can't go wrong if you're planning to sell customized dog food bowls in your pet merchandise shop. Pet owners are always on the lookout for safe and effective products that will help them provide the best life for their pets. A customized dog bowl contributes to this goal by serving as a tool for pups to develop healthy eating habits. Make sure that your shop is prepared to meet the demands of these customers by offering a wide range of custom dog bowls. You can even add a bit more character by ordering batches of dog bowls in different designs, thereby catering effectively to a diverse group of consumers.
While your competitors are selling run-of-the-mill dog bowls, you can instead focus on adding functional features to your offering. For one, adding a rubber bottom to the item will ensure that the bowl will stay in place even though the dog using it can get a little carried away while eating. It's also a good idea to offer stainless steel dog bowls in different sizes so that pet parents can choose the most appropriate model for their puppy, adult dog, kitten, and cat.
What Do Pet Owners Look for in Customized Dog Bowls?
While dog bowls are simple implements, pet parents can still be a bit discriminating when choosing the right model for their pets. Here are some of the things that they look for when shopping for stainless steel dog bowls:
It's the Right Size for Their Pets
First, they want to get a food bowl that's just the right size for their pets. Getting a small bowl for a small dog, for example, gives a pet owner a better chance of eyeballing the amount of food that they should provide their pet with every feeding.
It's Durable and Easy to Clean
Next, they want the bowls to be low-maintenance and able to withstand the antics of their playful pet. Fortunately, stainless steel bowls are quite durable and rust-resistant, ensuring that they'll remain in service for many years.
It Lets Their Pets Eat Well
Plain stainless steel food bowls can slip and slide during feeding time, and this can pose a problem for many pets and their owners. To avoid fighting over food and disrupted feeding sessions, many pet parents opt for stainless steel food bowls with a removable rubber lining at the bottom. This lining prevents the bowl from slipping at the slightest push. The rubber lining can be removed so that the bowls can be cleaned more easily as well.
The customized dog bowls from PrideBites check all the boxes. The bowls we design and manufacture for our client companies and partner retail shops are all highly durable, rust-resistant, and feature a rubber lining at the bottom. These bowls are also available in different sizes to suit the particular needs of the companies we work with.
Contact PrideBites Today and Get High-quality Pet Merchandise for Your Business
Are you looking for a wholesale pet product designer and manufacturer that can supply your retail store or company with standout pet merchandise like customized dog bowls? You've come to the right place. PrideBites has been designing and manufacturing award-winning pet products for years. We've also worked with numerous clients in the pet retail, food and beverage, technology solutions, and tourism industry for years, and we'll use our experience and resources to come up with pet products that adhere to all your branding standards.
Call us today and let's discuss your needs for your business. To get started, go to our Start a Project page and fill out the form there so that we can contact you. You can also check out our Lookbook and to find inspiration and ideas for the pet toys, food bowls, and other implements and merchandise for your business. Our team is looking forward to hearing from you!
---
Let's Get Started!
For more information or a FREE mock up, please fill out the form below and we will contact you soon!