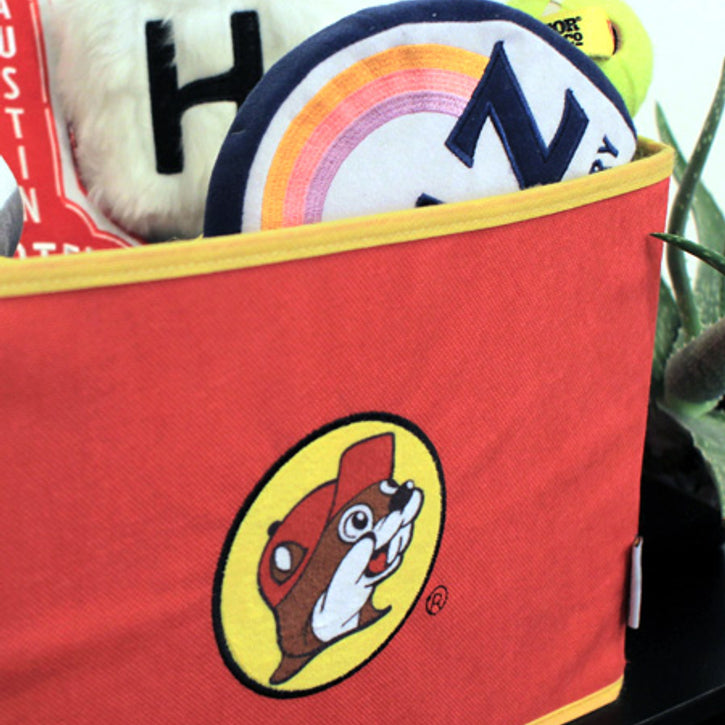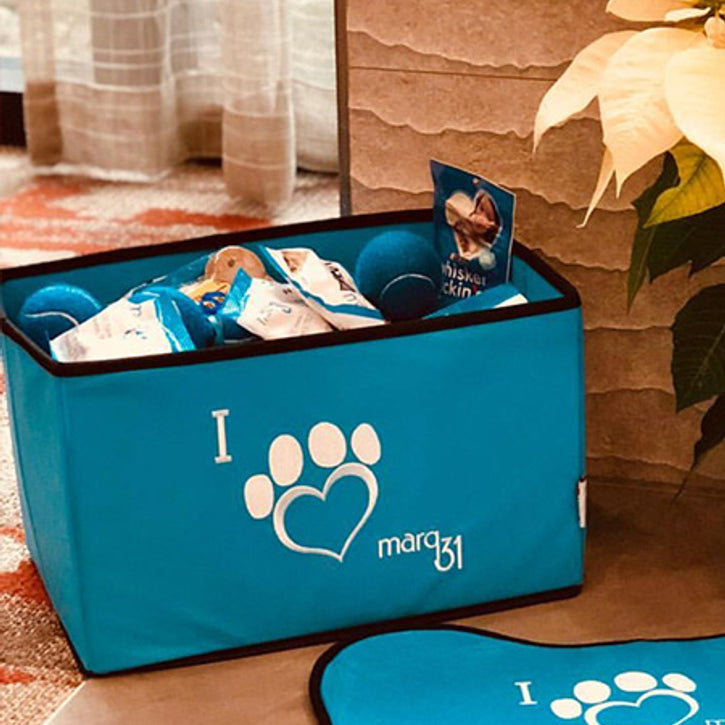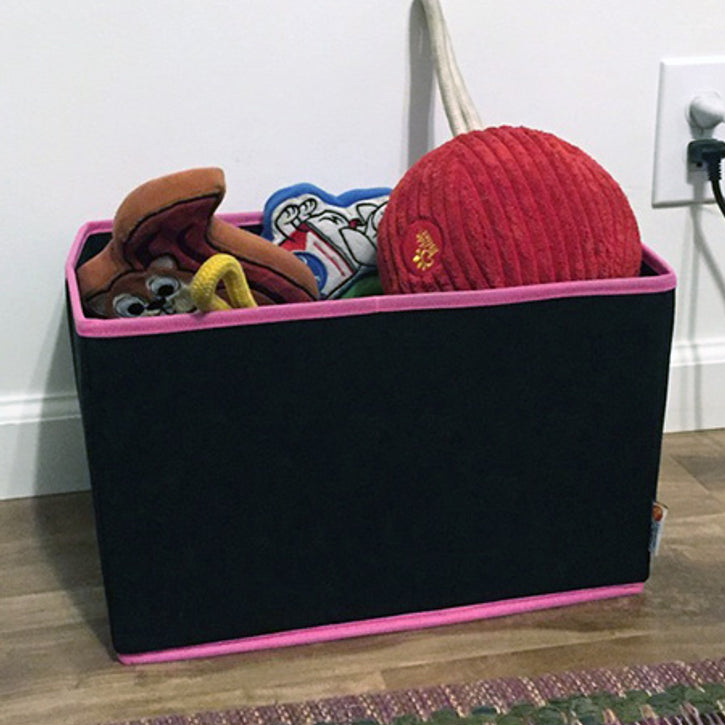 Resell on your site
Stand out at events
Wow your clients with unique gifts
Amaze your customers with giveaways
Step 2
Review & select designs
Step 4
Let's get you 'Pet Ready'
Step 5
Engage pet parents
Our expert design team works closely with you to create amazing products that are consistent with all brand standards and guidelines.
Let's Start
"I've been in the industry for about 10 years now…I know when I spot cool/unique products, and yall definitely have them."
Kyle Schumer, The MRL Group
"You're my only pet products contact that I work with. Plus you make my job 15 times easier so there isn't any other vendor I would want to work with."
Stephanie Frailey, Staples Promotional Products
"WOW! We received our order today and are blown away of the quality and beauty of the collars & leashes. You've exceeded our expectations! I look forward doing more business with PrideBites."
Paul, Bow Wow Bungalow
"Y'all have made it the easiest to imagine how i can create and execute my own pet line to sell to my customers. You are the only people doing this and I'm so glad I found you. We can finally have a shop for dogs and we're so excited!"
Kimber Holcombe, Red Clay Media
"PrideBites is the only company around that allowed us to truly create the kind of product our company envisioned at an affordable price."
Eric B., Warren London
"PrideBites were great to work with. The customer service I received was awesome and very quick at getting back to me about every question I had about their products. Will definitely be ordering again!"
Kaedan T., WOW Sportswear
"We've been using PrideBites for our custom swag items like toys, collars and leashes for years now. Not only are their products the best in the biz, the team is so fun and easy to work with"
Rachael K., DogVacay
"To me, it's all about relationships and no one does it better than PrideBites. Their amazing team was outstanding to work with. They went above and beyond the call of duty and allowed us to brand ourselves in a truly creative way."
Tricia M., K9 Fit Club
Customizable Dog Toy Baskets
Because many dog owners consider their pets as part of the family—even viewing them as their children—they enjoy spoiling their pets with lots of toys. And since there are so many dog toys available on the market, pet parents tend to buy lots of them for their canine companions. This may lead to a house cluttered with squeaky stuffed animals, tennis balls, and chew toys, among many other types of pet toys.
To make matters worse, dogs tend to leave their toys all over the place, leaving pet parents to clean up after their fur babies. Fortunately, this chore can be made a lot easier with the use of lightweight but sturdy dog toy baskets. These baskets also make for fantastic storage items, allowing pet parents to segregate their pup's toys. And because they're foldable, these baskets are perfect for travel, too.
For businesses who want to reach out to more customers, specifically animal lovers, it would make sense to produce customized dog toy baskets to function as promotional products or sellable merchandise. These dog toy baskets can also be made in various colors and designs so as to cater to different customers' tastes. To learn more about why you should consider adding customizable dog toy baskets to your company's product line, read on to find out more.
What Is a Customizable Dog Toy Basket?
A dog toy basket is typically made of durable canvas or fabric. It comes with a removable plate that not only provides a sturdy bottom for the basket, but also helps the basket hold its shape when opened.
When not in use, a collapsible dog toy basket can be neatly folded flat and put away without taking up a lot of space. This makes it a flexible storage solution for pet parents who may not want to commit to buying organizing products that might take up too much room in their homes.
Why Do Pet Owners Use Dog Toy Baskets?
Dog toy baskets are primarily used by pet owners for storage and organization, specifically to address problems they may encounter regularly. Here are just some ways that dog toy baskets can make life easier for a pet parent:
They're Perfect for Taking Care of Clutter
Dog owners are no strangers to the kind of mess dogs can make, especially if their pups are quite excitable. Left to their own devices, fur babies can pick up, throw around, or leave their favorite toys all over the place. Before long, a pet parent's house may become littered with various tennis ball toys, frisbees, plush toys, and other dog toys.
Having to pick up each item and then walk across the room to store it in a chest or on a shelf can be time-consuming. And while pet parents can certainly try to hold everything in their arms and carry everything over in one go, this can be quite cumbersome and difficult.
Fortunately, there's a much easier way to go about this process. Pet parents can bring a lightweight toy basket along with them when cleaning up after their pups. Once they pick up an item, they can simply toss it into the toy basket before moving on to the next toy. The best part is that they can also bring these toy baskets from room to room, so there's no need to walk across one's home simply to put a dog toy away in its proper place.
They Can Be Used as Catch-all Baskets in High-traffic Areas
Though dog toys may look harmless, leaving them lying around one's home could cause all sorts of accidents. If these toys aren't put away, they can end up becoming slip, trip, or fall hazards. This is especially true if they're found in a home's high-traffic areas, such as stairs, doorways, and living room floors. Customers could hurt themselves if they step on a stuffed animal and trip, slip, or lose their balance. This can be even worse for elderly family members, who may be more prone to slipping and falling accidents.
To prevent injuries caused by these sorts of falls, it's important for pet parents to routinely clear away their dog's toys. Fortunately, this can be done more easily with the use of dog toy baskets. In fact, pet parents can set these up as catch-all baskets in their home's high-traffic areas. Should a pet owner or any other resident of the home notice that a dog toy has been left on the floor, they can simply pick it up and toss it into that area's designated toy basket.
They Can Be Used as On-the-Go Toy Baskets
When pet parents go out to play with their pups in the backyard or at the park, they may sometimes forget to bring their pup's favorite outdoor toys with them. Worse, they may misplace these dog toys and accidentally leave them behind as they head home.
That being said, it takes a lot of effort for a pet parent to rummage through their dog's toy basket and find the specific toys they want to bring. That's not to mention having to take said toys out of the basket and put them in their bag or car before leaving their home. There's also the matter of having to put the toys back into the toy baskets once they arrive home after a fun day of outdoor play.
A much simpler way to go about things is to designate a separate dog toy basket to serve as an on-the-go toy collection. Instead of having to transfer toys from one basket to another, pet parents can simply categorize their pup's toys into indoor and outdoor toys. Then, all a pet parent would have to do is bring the outdoor dog toy basket with them for trips to the park or anywhere else outside the home—no need to rummage or transfer anything!
Are Customizable Dog Toy Baskets Effective Promotional Products and Merchandise?
Compared to other fancy pet products, such as toys and clothes, customizable dog toy baskets might seem plain. After all, they're basically used to store and organize pet toys, and not much else.
However, business owners shouldn't underestimate the potential profit or marketing opportunities offered by customizable dog toy baskets. While some pet products can arguably be called luxuries, pet parents consider dog toy baskets to be necessities. Indeed, they're a must for pet parents who want to keep their pup's toys organized.
Furthermore, there's a lot of demand for high-quality dog toy baskets. Upon searching the web, you'll likely find a wide variety of dog baskets for sale, with all sorts of designs, materials, and sizes.
To tap into this market, your business can come up with its own line of stylish dog toy baskets. You can either sell them as a part of your existing merchandise line or give them away as freebies to build brand awareness and loyalty.
What Are the Best Features of Dog Toy Baskets?
When producing your very own dog toy baskets, you must know what features customers are looking for. Below are some of the main characteristics that your dog toy baskets should have:
They should have a large storage capacity.

They should be big enough to fit all sorts of stuffed animals, squeaky toys, balls, and other kinds of dog toys. PrideBite's customizable dog toy baskets fit the bill, as each one is 15 inches wide and 9 inches long.

They should feature a collapsible design.

Dog toy baskets should be foldable and easy to store. PrideBites' custom dog toy baskets come with removable bottom plates, and the baskets can be folded flat. This means that they'll hardly use up any space in a closet, shelf, or any other place in the home.

They should be travel-friendly.

Dog toy baskets that are completely foldable are more convenient to bring during trips. Pet parents will also prefer baskets that come with built-in handles, as they're easier to carry around.

They should be made of durable materials.

Your dog toy baskets should be sturdy enough to carry a full load of dog toys. Consider making them out of durable materials such as canvas and jute fabric.
Are you ready to sell or give away your very own branded pet toy baskets? Reach out to the PrideBites team ASAP. We can create a line of high-quality dog toy baskets that your customers and prospects are sure to love. You can rest assured that we'll only use the best materials possible to leave a positive impression on your target audience.
In addition to custom pet toy baskets, PrideBites offers wholesale customizable pet products for retailers and businesses, even those that aren't necessarily operating in the pet industry. Some of our best sellers include our plush dog toys, martingale collars, and custom leashes, to name a few.
Contact us now and we'll even provide a free virtual proof so that you can see what your pet product will look like before we proceed to mass production. Once we have your approval, we can complete your order in only four to six weeks.
---
Let's Get Started!
For more information or a FREE mock up, please fill out the form below and we will contact you soon!