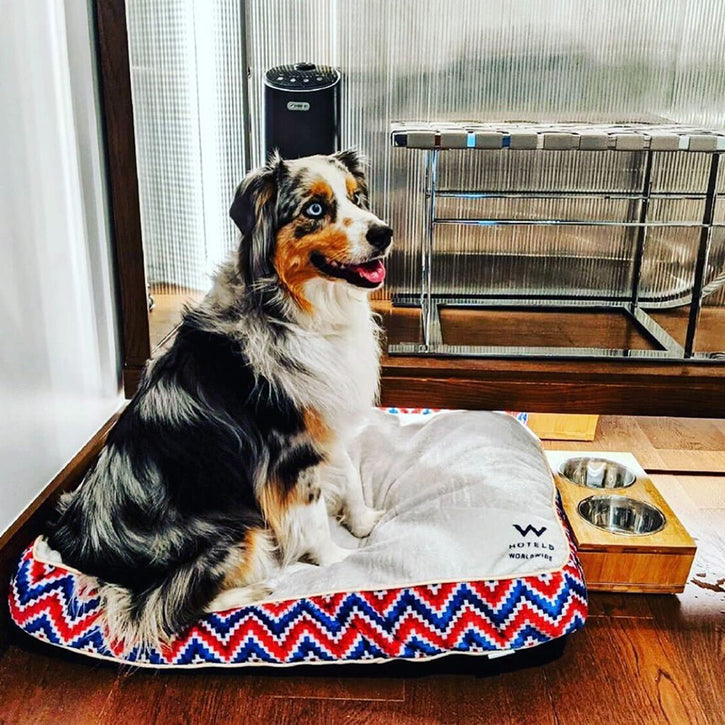 Resell on your site
Stand out at events
Wow your clients with unique gifts
Amaze your customers with giveaways
Step 2
Review & select designs
Step 4
Let's get you 'Pet Ready'
Step 5
Engage pet parents
Our expert design team works closely with you to create amazing products that are consistent with all brand standards and guidelines.
Let's Start
"I've been in the industry for about 10 years now…I know when I spot cool/unique products, and yall definitely have them."
Kyle Schumer, The MRL Group
"You're my only pet products contact that I work with. Plus you make my job 15 times easier so there isn't any other vendor I would want to work with."
Stephanie Frailey, Staples Promotional Products
"WOW! We received our order today and are blown away of the quality and beauty of the collars & leashes. You've exceeded our expectations! I look forward doing more business with PrideBites."
Paul, Bow Wow Bungalow
"Y'all have made it the easiest to imagine how i can create and execute my own pet line to sell to my customers. You are the only people doing this and I'm so glad I found you. We can finally have a shop for dogs and we're so excited!"
Kimber Holcombe, Red Clay Media
"PrideBites is the only company around that allowed us to truly create the kind of product our company envisioned at an affordable price."
Eric B., Warren London
"PrideBites were great to work with. The customer service I received was awesome and very quick at getting back to me about every question I had about their products. Will definitely be ordering again!"
Kaedan T., WOW Sportswear
"We've been using PrideBites for our custom swag items like toys, collars and leashes for years now. Not only are their products the best in the biz, the team is so fun and easy to work with"
Rachael K., DogVacay
"To me, it's all about relationships and no one does it better than PrideBites. Their amazing team was outstanding to work with. They went above and beyond the call of duty and allowed us to brand ourselves in a truly creative way."
Tricia M., K9 Fit Club
PrideBites' jumbo stuffed dog beds are so soft and comfy, it's no wonder why pet parents love them as much as their fur babies do! Made with premium fabrics and high-quality materials, they're a surefire hit with animal lovers that can also be used to effectively create awareness for your brand and business. Find out more below: Savvy pet parents who truly care about their little ones consider dog beds an essential item in the home. In addition to promoting better sleep, they provide adequate support for any furry friend's bones and joints while they're sleeping. This can help prevent canine companions from developing postural issues later on in life. Giving a dog a bed of his own can also curb behavioral issues. As territorial creatures, they need a space that is uniquely theirs. If a pet parent were to let their dog sleep in their bed one too many times, the dog may end up forming a habit of it. At worst, it can make them develop aggressive or possessive behaviors which can be difficult to break once they've set in. But more than that, it's simply more practical to provide fur babies with their own place to sleep so that they won't stain or ruin their pet parents' furniture. That said, if you're looking to offer these products to your customers, consider PrideBites' jumbo-sized beds. They're stuffed with super-soft tufted plush cotton and come with a removable cover made of fluffy but durable fleece. And they're a breeze to clean, as they're made of high-quality materials that can withstand more than a few runs in the wash. Our dog beds are available in Small, Medium, and Large to suit a wide variety of dog breeds and sizes. Like all of our products, they're also infinitely customizable. If you're interested, just place an inquiry today using our convenient contact form. We can even create a free mock-up so you can get an idea of what the final product will look like. So what are you waiting for? Contact PrideBites now!
---
Let's Get Started!
For more information or a FREE mock up, please fill out the form below and we will contact you soon!