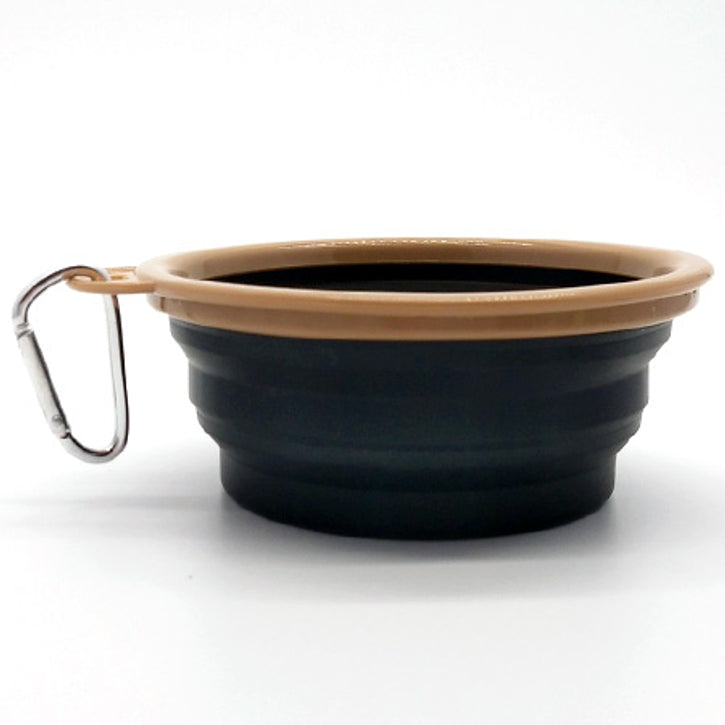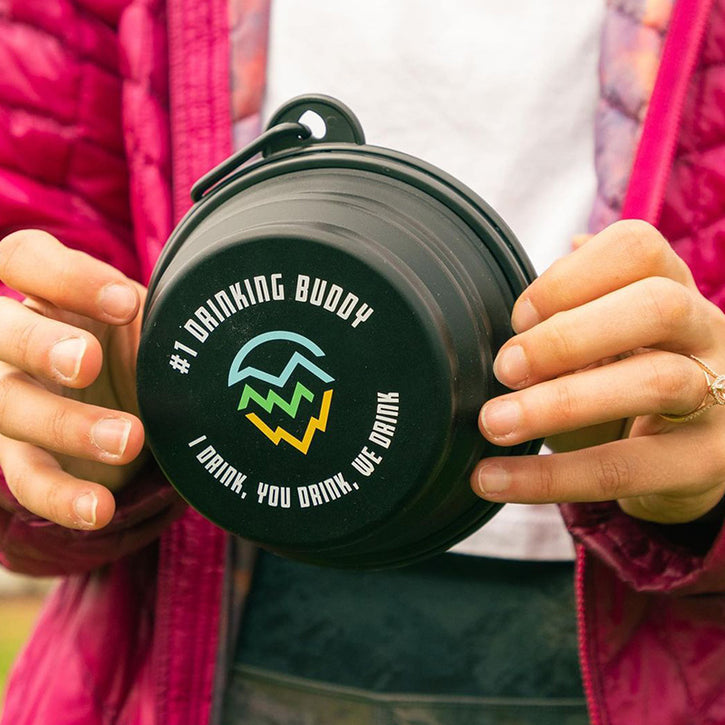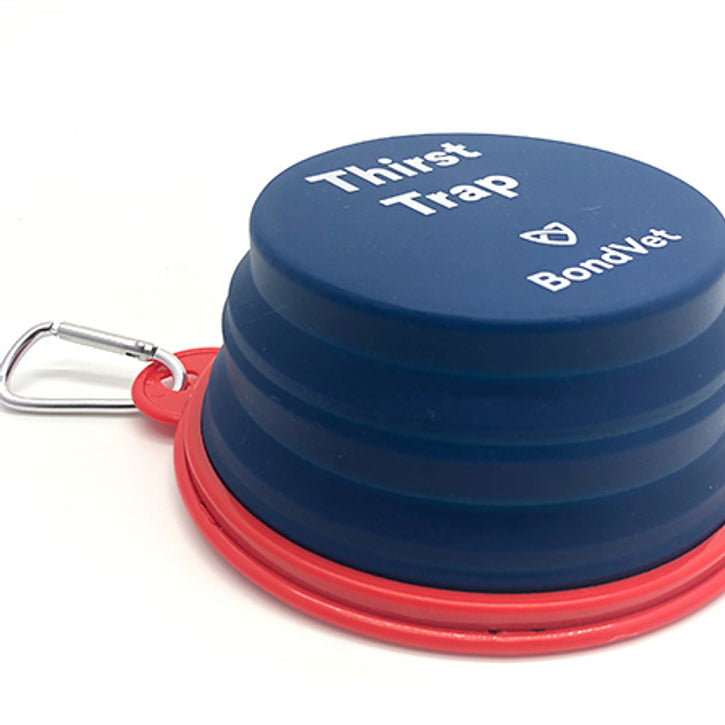 Resell on your site
Stand out at events
Wow your clients with unique gifts
Amaze your customers with giveaways
Step 2
Review & select designs
Step 4
Let's get you 'Pet Ready'
Step 5
Engage pet parents
Our expert design team works closely with you to create amazing products that are consistent with all brand standards and guidelines.
Let's Start
"I've been in the industry for about 10 years now…I know when I spot cool/unique products, and yall definitely have them."
Kyle Schumer, The MRL Group
"You're my only pet products contact that I work with. Plus you make my job 15 times easier so there isn't any other vendor I would want to work with."
Stephanie Frailey, Staples Promotional Products
"WOW! We received our order today and are blown away of the quality and beauty of the collars & leashes. You've exceeded our expectations! I look forward doing more business with PrideBites."
Paul, Bow Wow Bungalow
"Y'all have made it the easiest to imagine how i can create and execute my own pet line to sell to my customers. You are the only people doing this and I'm so glad I found you. We can finally have a shop for dogs and we're so excited!"
Kimber Holcombe, Red Clay Media
"PrideBites is the only company around that allowed us to truly create the kind of product our company envisioned at an affordable price."
Eric B., Warren London
"PrideBites were great to work with. The customer service I received was awesome and very quick at getting back to me about every question I had about their products. Will definitely be ordering again!"
Kaedan T., WOW Sportswear
"We've been using PrideBites for our custom swag items like toys, collars and leashes for years now. Not only are their products the best in the biz, the team is so fun and easy to work with"
Rachael K., DogVacay
"To me, it's all about relationships and no one does it better than PrideBites. Their amazing team was outstanding to work with. They went above and beyond the call of duty and allowed us to brand ourselves in a truly creative way."
Tricia M., K9 Fit Club
Collapsible Travel Cups
Millennials are unquestionably leading the charge when it comes to pet ownership. According to the 2019-2020 American Pet Products Association National Pet Owners Survey, they now account for 31 percent of pet owners in the United States.
They are also a health-conscious generation who loves to travel and spend time outdoors. It's no wonder many of them combine their passions for their pets and nature. There is nothing more fun for an active and outdoorsy pet owner than bringing their furry best friend along for a walk around the neighborhood, a hike through a national park or a road trip to somewhere new.
This presents business owners with plenty of exciting merchandising opportunities. Pet owners won't want to venture outside with their pets without making sure they're properly geared and outfitted for the occasion. This holds true for millennials, who tend to treat their fur babies like family. They won't hesitate to buy anything that will make the experience safer and more comfortable for their four-legged friends.
The collapsible travel cup should be an essential accessory for any pet owner. Discover why you should think about making room for them in your brand's product line below:
What Is a Collapsible Travel Cup?
Any conscientious pet parent should consider it imperative for their fur baby to be properly fed and hydrated, especially when engaging in physical activities like walks, hikes or other active play. Whether they're only taking their pet for a short jaunt around the block or on an extended two-day camping trip in the mountains, they'll need a way to keep their dog from going hungry or thirsty.
The collapsible travel cup is a lightweight and portable alternative to the standard pet bowl. The one PrideBites offers is made with flexible materials and can be used to hold pet food or water while on the go. When the pet is done eating or drinking, it collapses into a nearly flat, disk-like shape that is less than a half-inch thick. Each one also features a quick-release stainless-steel clip so it can easily be attached to a backpack, belt loop or dog leash.
PrideBites' collapsible travel cups have a diameter of 5.1 inches and are 2.2 inches high when in bowl form. They are available in four eye-catching colors: black, red, blue and orange. Just like all our products, when you place an order for these collapsible travel cups, you also gain access to our incredible design team. They will work with your business to make sure your selections stay consistent with all of the necessary branding guidelines and specifications that you've set.
Why Do Your Customers Need to Purchase Collapsible Travel Cups for Their Pets?
No two pets are alike. Dogs come in all shapes and sizes, and each one has its own unique needs. To cater to these needs, accommodate different situations and consider the preferences of pet owners, pet food bowls come in a wide variety of styles, sizes, designs and materials.
The primary advantage of the collapsible travel cup over a regular pet food bowl is its portability. The regular pet food bowl isn't ideal for traveling or when you leave the house. Our collapsible travel cup was made for portability.
Dogs are as prone to dehydration as humans when engaging in strenuous physical activities. The condition can also be brought on by prolonged exposure to dry weather. Its symptoms may be mild at first, but can escalate quickly and make your pet seriously ill. Responsible pet parents will want to prevent this situation from occurring by keeping their fur baby well-hydrated at all times. However, doing so outdoors can prove to be a challenge without a vessel for the dog's water.
Bringing along the same bowl their pet uses at home isn't the most practical option. Regular food bowls can be unwieldy, heavy or both. All these problems apply whether they're made out of plastic, stainless steel or ceramic. They can take up a lot of space, which isn't ideal when traveling, as there typically isn't much room in a pet parent's bag or car trunk.
By contrast, collapsible travel cups are made with lightweight materials. Their ability to collapse into a nearly flat form makes them easy to carry and store. The ones we offer at PrideBites come with their own carabiners so they can be clipped to a belt loop or the dog's leash, keeping the pet parent's hands free. Using a collapsible travel cup to give pets snacks or drinks while outdoors also prevents them from resorting to drinking from possibly contaminated sources or ingesting anything that might make them sick. For this reason alone it's a must-have accessory.
Collapsible travel cups are developed for a particular need, but they also make life easier for customers and their fur babies. By adding collapsible travel cups to their collection of essential pet supplies, traveling and sharing the great outdoors with their best four-legged friends no longer have to be considered stressful and difficult challenges. Indeed, products like these travel cups can make the experience more comfortable for the pet and more enjoyable for the pet parent.
What Are the Best Materials for Travel Cups?
As with regular pet food bowls, there are also many types of travel cups for pets available on the market. They are mainly differentiated by the materials they're made out of. To determine which one is the best, we'll talk about some of the most popular variants in detail below.
Fabric Travel Cups
Many pet owners hesitate to believe that fabric can hold their fur baby's food and water until they see it for themselves. It all depends on what kind of fabric is used, of course. Made with high-quality nylon and polyester, fabric travel cups can be just as watertight and waterproof as any other pet bowl.
Cups like these are the lightest and most portable, making them a popular choice. Because they're made out of fabric, they can fold flat or collapse onto themselves. Some designs include drawstrings so pet parents can use them to store and serve pet food to their fur babies.
However, fabric travel cups are not without their drawbacks. They can take a while to dry. When used for too long, liquids may leak out and make a mess. Pet owners may want to consider these disadvantages before purchasing this type of travel cup.
Plastic Travel Cups
Plastic is one of the most widely-used materials for making anything to hold liquids or solids, from plates and bowls to bottles and cutlery. Travel cups made of plastic are also often the cheapest options on the shelf, making them appealing to cost-conscious pet parents. In addition to being relatively lightweight, they are durable enough for regular use and should survive everything but the roughest kind of treatment.
These kinds of cups also have their downsides, though. Some types of plastic are manufactured using chemicals that can harm a dog's health. Plastic is also prone to chew marks and scratches which can harbor harmful germs and bacteria. Some pets may develop allergies and adverse skin reactions from using plastic bowls. They don't fold flat, which means they can take up valuable space and may be cumbersome to carry around. Finally, plastic is plainly and simply harmful to the environment. Experts agree that travel cups made with this material are the absolute worst choice. Advise your customers to steer clear of them.
Silicone Travel Cups
The collapsible travel cups that PrideBites proudly offers are made with BPA-free, food-grade silicone, which is widely considered to be the best material for this purpose. These types of cups are stain-resistant, easy to clean, durable and virtually scratch-proof. Because they are soft, flexible and pliable, they can be folded flat after each use and stored away without a fuss. It goes without saying that silicone collapsible travel cups, especially the ones made by PrideBites, are lightweight and supremely portable. There truly is no better choice!
What Are the Care and Cleaning Instructions for Pridebites' Collapsible Travel Cups?
It is important to advise your customers on how to keep their PrideBites collapsible travel cups clean. Doing so will help keep bacteria from flourishing on them, thus preventing their pets from getting ill.
Our collapsible travel cups can be washed by hand or run through the dishwasher. To remove stubborn, caked-on dog food, just soak the cup in some hot, soapy water before giving it a gentle scrubbing. Then, rinse the cup thoroughly and allow it to air-dry.
Pet parents can go a step further by sterilizing their fur babies' collapsible travel cups every now and then. Add one-fourth cup of bleach to a gallon of water and soak the cups in this solution for ten minutes before rinsing thoroughly.
---
Let's Get Started!
For more information or a FREE mock up, please fill out the form below and we will contact you soon!