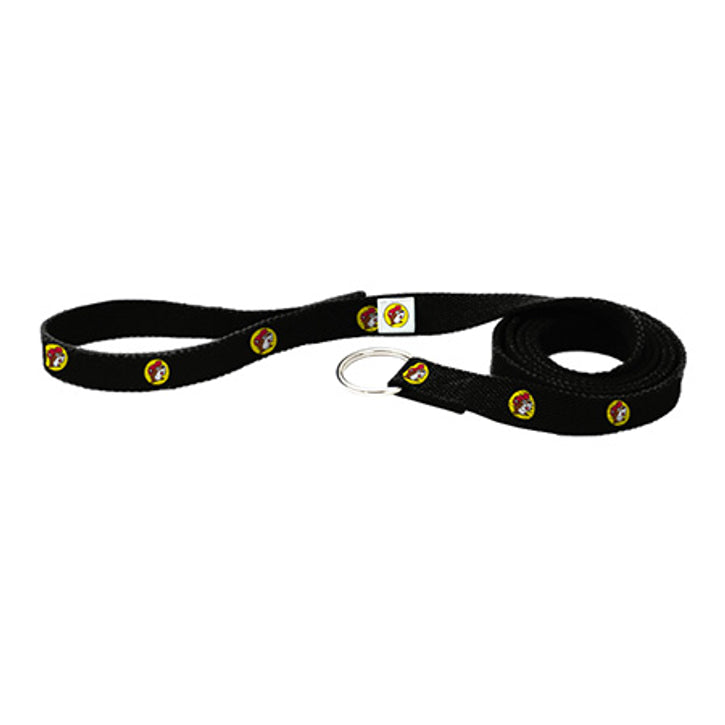 Resell on your site
Stand out at events
Wow your clients with unique gifts
Amaze your customers with giveaways
Step 2
Review & select designs
Step 4
Let's get you 'Pet Ready'
Step 5
Engage pet parents
Our expert design team works closely with you to create amazing products that are consistent with all brand standards and guidelines.
Let's Start
"I've been in the industry for about 10 years now…I know when I spot cool/unique products, and yall definitely have them."
Kyle Schumer, The MRL Group
"You're my only pet products contact that I work with. Plus you make my job 15 times easier so there isn't any other vendor I would want to work with."
Stephanie Frailey, Staples Promotional Products
"WOW! We received our order today and are blown away of the quality and beauty of the collars & leashes. You've exceeded our expectations! I look forward doing more business with PrideBites."
Paul, Bow Wow Bungalow
"Y'all have made it the easiest to imagine how i can create and execute my own pet line to sell to my customers. You are the only people doing this and I'm so glad I found you. We can finally have a shop for dogs and we're so excited!"
Kimber Holcombe, Red Clay Media
"PrideBites is the only company around that allowed us to truly create the kind of product our company envisioned at an affordable price."
Eric B., Warren London
"PrideBites were great to work with. The customer service I received was awesome and very quick at getting back to me about every question I had about their products. Will definitely be ordering again!"
Kaedan T., WOW Sportswear
"We've been using PrideBites for our custom swag items like toys, collars and leashes for years now. Not only are their products the best in the biz, the team is so fun and easy to work with"
Rachael K., DogVacay
"To me, it's all about relationships and no one does it better than PrideBites. Their amazing team was outstanding to work with. They went above and beyond the call of duty and allowed us to brand ourselves in a truly creative way."
Tricia M., K9 Fit Club
Slip Leash
The purpose of a leash is straightforward. Primarily, it is used to keep an animal tethered. However, if that was all it was good for, there would be no reason for so many different kinds on the market today. As is the case with many other pet products, leashes have evolved to serve a variety of needs and cater to various preferences.
Conscientious pet parents want the best for their fur babies. They won't stand for anything that will cause discomfort, harm or injury to their four-legged friends. Pet parents still need a way to control and communicate with them while out and about.
Enter: the slip leash. Recognized as both a collar and a leash in one, this accessory slips over the dog's neck. These types of collars are mainly used as training tools, though many pet parents also make use of them for their pups' daily activities. Learn more about why you should consider adding these items to your existing product line by reading on.
What Is a Slip Leash?
Most pet parents think leashes are only used to restrain pets, especially while roaming public areas. While that is, indeed, one of their primary functions, leashes can also be used as valuable training tools that can help pet owners communicate with and control their dogs.
The slip leash is the simplest and most straightforward way to manage a pet dog. It is designed as a single line that loops onto itself, creating both an adjustable collar that can fit the neck of any dog and a leash at the same time. Because of this, the slip leash distinguishes itself as a two-in-one accessory, making it an ideal choice for pet parents who may not wish to buy separate collars and leashes. It is also one of the most versatile types of leashes out there, as it can be turned into a head or body harness for the pet with only a few small adjustments.
Slip leashes are also known as training leashes because they allow pet owners and trainers to quickly and easily correct a dog's behavior. A gentle tug on the leash automatically causes the collar to tighten and apply pressure to the dog's neck. Conversely, the leash loosens on its own when the dog walks at heel.
Why Should Your Customers Consider Purchasing Slip Leashes for Their Pets?
Leashes are one of the first pet accessories any pet owner should purchase for their pooch, regardless of how old their pup was upon adoption. Aside from the fact that leashes can keep pets from getting separated from their pet parents, here are several other reasons why they're a good investment:
It Can Prevent Pets from Causing a Mess
Putting the dog on a leash helps your customers show consideration to their neighbors, as it prevents them from trespassing onto—and damaging—other people's property. It also stops the pet from jumping onto and potentially injuring other people without warning. Additionally, leashing the pet also keeps them from urinating or defecating anywhere they shouldn't.
It Can Protect a Pet from Other Animals
Leashing a pet prevents them from running into traffic and injuring themselves. It can also stop them from getting into a tussle with other unrestrained animals that may bite or otherwise harm them. At the same time, leashing your pup keeps them from hurting any surrounding wildlife, such as squirrels, birds, or deer.
It Can Keep Both Owner and Pet Out of Trouble
Leashes also help identify that a dog has an owner, making it easier for pets and their parents to be reunited should they lose one another.
When Are Slip Leashes a Better Choice Over Other Types of Leashes?
Slip leashes are incredibly versatile and can be a useful tool in a wide variety of situations. Here are a few instances when a customer might want to opt for one over another kind of collar or leash/
They Move a Lot of Dogs Around
Customers who work at animal rescues, kennels, or pet groomers will surely benefit from the fact that slip leashes are virtually escape-proof. Because they're a one-size-fits-all solution, they can be used with equal ease on the littlest pups to the largest breeds.
They Have a Strong Puller
Some pets are powerful pullers, leading their pet parents during walks instead of the other way around. Not only can this be uncomfortable for their humans, but it can be dangerous for both pup and owner. The pet parent should have control of their dog at all times, but this can be difficult to do if the dog is stronger than them.
With a slip leash the dog will feel the pressure almost as soon as they start pulling on the line. This will make them more likely to release it on their own and know not to pull too hard.
They Train Dogs for Show or Agility Contests
Clients who train their dogs for show or agility competitions typically make use of slip leashes for a variety of reasons.
Some slip leashes are thin and are available in colors that match the dog's coat, making them the perfect choice for dog show contests where pets are judged based on their appearance. They also clip just behind the dog's ears but don't tighten, preventing hair from getting caught in the collar loop. All in all, slip leashes can help any pet look their best, giving them a better chance of impressing the judges.
Meanwhile, during dog agility competitions, the ability to remove and replace the leash quickly is of paramount importance. Slip leashes have an easy-on, easy-off design that makes them ideal for such situations.
Their Dog Likes to Bite at the Leash or Collar
While it's natural for pets to bite and chew things, allowing the situation to go on unattended can prove costly for pet parents. Customers who wish to stop replacing their pets' leashes every few months or so may want to switch to one that can be kept away from their fur baby's mouth and line of sight. They're also good for correcting biting behavior.
What Factors Should Customers Take into Account Before Buying a Slip Leash?
As a business owner, it is your responsibility to educate your customers so they can purchase a slip leash that best suits their purposes. Here are a few considerations worth bringing up to them:
Material
Dog leashes are accessories that tend to see a lot of abuse. They can be damaged by any number of things, from prolonged exposure to the elements to pets chewing and gnawing on them. Slip leashes are no exception, which is why pet parents should choose ones made with durable materials if they want them to stand the test of time.
PrideBites' slip leashes are made from soft yet durable nylon. This material is perfect for providing firm yet gentle correction as it can withstand normal wear-and-tear. The metal D-ring is similarly durable enough to endure even the strongest of pulls.
Length
Customers should choose a slip leash length appropriate for their dog's size and temperament. Because the length determines how much freedom the pet has while walking, pet parents should base it on how mature they feel their dog is, as well as how their pups behave when leashed. It should be long enough to allow for some freedom, but not so long as to get entangled around the dog's legs while walking. It also should be a length that won't make it difficult for the pet parent to exert control when necessary.
PrideBites' slip leash offerings are available in the trainer-recommended length of 4'/6' to suit most dog sizes and breeds.
Width
Your customers should also choose a slip leash with a width that is commensurate to their pet's strength, based on their size and weight. Bigger dogs will require slip leashes that are larger in width so that the force can be distributed equally around the collar loop, preventing them from snapping the leash should they pull a little too hard.
The slip leashes that PrideBites offers are designed to fit most dogs. They are available in a variety of widths, namely 5/8-inch, ¾-inch, and 1-inch.
Just like all our flagship products, the PrideBites slip leash can be endlessly customized, making it an excellent addition to your existing product line. They're also a great promotional tool when used as corporate giveaways at your next contest or event. Get in touch with us today to find out how PrideBites can help your brand expand into the pet product space.
---
Let's Get Started!
For more information or a FREE mock up, please fill out the form below and we will contact you soon!