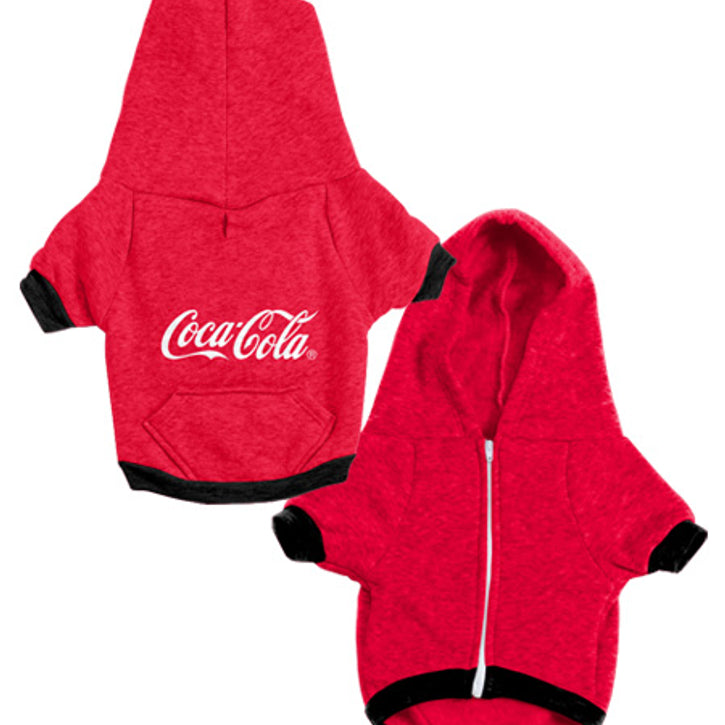 Resell on your site
Stand out at events
Wow your clients with unique gifts
Amaze your customers with giveaways
Step 2
Review & select designs
Step 4
Let's get you 'Pet Ready'
Step 5
Engage pet parents
Our expert design team works closely with you to create amazing products that are consistent with all brand standards and guidelines.
Let's Start
"I've been in the industry for about 10 years now…I know when I spot cool/unique products, and yall definitely have them."
Kyle Schumer, The MRL Group
"You're my only pet products contact that I work with. Plus you make my job 15 times easier so there isn't any other vendor I would want to work with."
Stephanie Frailey, Staples Promotional Products
"WOW! We received our order today and are blown away of the quality and beauty of the collars & leashes. You've exceeded our expectations! I look forward doing more business with PrideBites."
Paul, Bow Wow Bungalow
"Y'all have made it the easiest to imagine how i can create and execute my own pet line to sell to my customers. You are the only people doing this and I'm so glad I found you. We can finally have a shop for dogs and we're so excited!"
Kimber Holcombe, Red Clay Media
"PrideBites is the only company around that allowed us to truly create the kind of product our company envisioned at an affordable price."
Eric B., Warren London
"PrideBites were great to work with. The customer service I received was awesome and very quick at getting back to me about every question I had about their products. Will definitely be ordering again!"
Kaedan T., WOW Sportswear
"We've been using PrideBites for our custom swag items like toys, collars and leashes for years now. Not only are their products the best in the biz, the team is so fun and easy to work with"
Rachael K., DogVacay
"To me, it's all about relationships and no one does it better than PrideBites. Their amazing team was outstanding to work with. They went above and beyond the call of duty and allowed us to brand ourselves in a truly creative way."
Tricia M., K9 Fit Club
Full-Zip Hoodie
A good chunk of spending in the pet industry is going toward pet food, treats and other necessities. However, the number of pet owners who are spending their hard-earned money toward pet apparel and fashions cannot be ignored.
There are a lot of pet parents who are fond of putting their fur babies in pet clothes, and not just for the aesthetics. Pet fashions range from practical to fanciful. For instance, you can find waterproof raincoats being sold on the same rack as holiday-themed costumes.
That being said, the full-zip hoodie is one of the most versatile garments a pet can have in their wardrobe. Find out why you should consider making space for them in your company's product line below:
What Is a Full-Zip Hoodie?
The full-zip hoodie is one of PrideBites' best-selling customizable pet clothing products. It's a full hoodie sweater, complete with sleeves and all, sized specifically to fit most dog and cat breeds. Our design features a snug fit and classic, laidback silhouette your customers already know and love. Pet parents will also love the opening for the leash clasp in the back of the sweater, as well as how the garment is cut specifically to avoid getting caught in their pets' messes.
Like all the products we offer, the PrideBites full-zip hoodie can also be manufactured according to your exact specifications and preferences. You can choose from our provided palette of available colors and add your branding or logo to the sweater. Alternatively, you can work with our in-house team to dream up a design unique to your business.
What Are the Advantages of Putting Pets In A Full-Zip Hoodies?
We know pet parents enjoy putting their fur babies in whimsical costumes because it makes for awe-inspiring and share-worthy photos. However, there's so much more to pet clothes than making pets look unbelievably cute. The full-zip hoodie from PrideBites is the perfect combination of fashion and function.
They Can Help Keep Your Pets Warm
Many pet parents think their furry best friends are already sporting their own natural coats. However, there are several canine and feline breeds who have trouble generating and retaining their own body heat; not to mention breeds who do not naturally possess adequate protection from extreme heat or cold. These can include small dog breeds who only have one thin layer of hair on their bodies as well as some hairless cat breeds.
Fortunately, a full-zip hoodie offers extra protection from the elements for dogs or cats who may need it. Wearing a product made of high-quality materials provides them with sufficient thermoregulation, which can keep them warm when it's cold out. The hood can also be useful for shielding their heads and scalps from the harsh UV rays of the sun when playing outdoors on a hot day.
They Can Protect Your Pets from Insect Bites
Pet clothing items, such as full-zip hoodies, can protect pets from risks posed by the environment. Like humans, dogs and cats can also be bitten by insects and other types of pests. The consequences of getting stung by something like a bee, wasp or hornet can be extremely dangerous—even life-threatening—to a pet, especially smaller dog and cat breeds. That's why the coverage offered by a full-zip hoodie can give even the most worried of pet parents peace of mind when they take their fur babies outdoors. Worn properly, the additional layer of protection can keep pets safe from nasty insect bites and stings while preventing ticks and fleas from attaching themselves to their skin.
They Can Keep Your Pet from Hurting Themselves
The PrideBites full-zip hoodie is excellent for protecting pets from themselves. Sometimes, our pets can suffer from skin-related conditions that can make them itchy and cause them to scratch themselves. The full-zip hoodie offers a bit of extra cover that can prevent pets from getting at their wounds and further hurting themselves while they heal up.
They Can Keep Pet Shedding and Dander Under Control
Finally, full-zip hoodies are great for containing pet shedding and dander. For pet owners who are particularly sensitive to these allergens, these sweaters can be a lifesaver. Not only do they greatly simplify cleaning up after the pet, but garments like these full-zip hoodies can also reduce the amount of loose hair that a pup might shed around the house, allowing their parents to breathe easier at home.
What Are the Best Materials for Full-Zip Hoodies?
Pet clothing can be made of different fabrics and materials. In the case of full-zip hoodies and casual wear for pets in general, though, it's best to stick to textiles that allow pets to move as freely as possible. Additionally, since these are pieces meant to be worn by animals, they should be made of durable fabrics that can withstand normal wear and tear.
Cotton is one of the most popular fabric choices when it comes to pet apparel. In addition to being widely available and reasonably priced, cotton is lightweight, supremely breathable, durable and easy to work with. Full-zip pet hoodies made with cotton or cotton blends will be comfortable to wear and can act as an adequate cover-up for any dog or cat, whether it's a hot summer day or a balmy spring one.
Polyester is another textile often used for making pet clothes and accessories. Its strength and unmatched durability make it an excellent choice for outdoor garments. Like cotton, it is also lightweight and easy to clean. A full-zip hoodie made with a blend of cotton and polyester, such as the ones offered by PrideBites, will be flexible, breathable and—best of all—washing machine-friendly. These qualities make them extremely appealing to pet parent customers who value quality and convenience.
Other fabrics worth looking into for full-zip hoodies include spandex and mesh, much for the same reasons already listed above. When used in conjunction with other fabrics, garments made with these fabrics tend to be lighter and more forgiving against a pet's skin.
How Can You Help Your Customers Choose the Right Full-Zip Hoodie for Their Pets?
As a business owner, you should be knowledgeable about the products you sell to help your customers make more informed choices. In the case of the full-zip hoodie, knowing how the garment should fit will go a long way towards narrowing down the available options for your clientele.
First and foremost, dimension and sizing should be the top priority. Pets come in all shapes, sizes and weights. As such, getting the proper fit is necessary to limit their physical movements. Go with a garment that's too tight and they may feel constricted; get one that's too loose, and all that extra fabric will just get in their way.
Given this, the best way to get a perfect fit is to measure your pet's proportions properly. Tell your customers it would be unwise to rely solely on tags or labels that claim a piece of clothing is "perfect for small breeds" or anything similarly vague. PrideBites' full-zip hoodie is available in small, medium, large and extra-large. Additionally, we make a point of specifying the back width, chest width, hood length and sleeve length corresponding to each specific size.
Another factor your customers consider when buying clothes for their pets is the garment should never impede urination. Not only is this uncomfortable for the pet, but it can also become an inconvenience to the customer come laundry time. PrideBites' full-zip hoodies are designed to be shorter in the front and longer in the back to keep the material from getting in the way of a pet relieving themselves. The sleeves are also short enough to not get caught in any messes.
What Are the Care and Cleaning Instructions for These Full-Zip Hoodies?
All of PrideBites' full-zip hoodies are made with a cotton-polyester blend that makes them machine-washable. Before washing, it's best to advise your customers to mend any holes, tears, rips and loose seams if they find any on the garment. To keep the metal zipper from snagging onto other items in the load, we recommend closing them beforehand.
Any mud or food stains should be pre-treated with a stain remover specially made for washable fabrics. Let customers know the best way to get stains out of their full-zip hoodie is to work a bit of their preferred brand of remover into the stain. To do so, they can use their fingertip, but it's safer to use a brush with soft bristles. In the absence of a stain remover product, most heavy-duty commercial detergents should suffice as a substitute.
To dispel strong odors that persist even after washing, your customers can soak the garment in a solution composed of two quarts of cool water and one cup of baking soda overnight. Afterward, they can rewash the hoodie. Finally, all pet clothing, including PrideBites' full-zip hoodies, should be air-dried to prevent shrinkage.
Your customers and their fur babies can enjoy plenty of benefits by investing in a good-quality hoodie from PrideBites that is uniquely branded for your business.
If you're interested in producing your own line of branded pet apparel, reach out to us today. Our team is ready to help you turn your pet clothing ideas into reality!
---
Let's Get Started!
For more information or a FREE mock up, please fill out the form below and we will contact you soon!