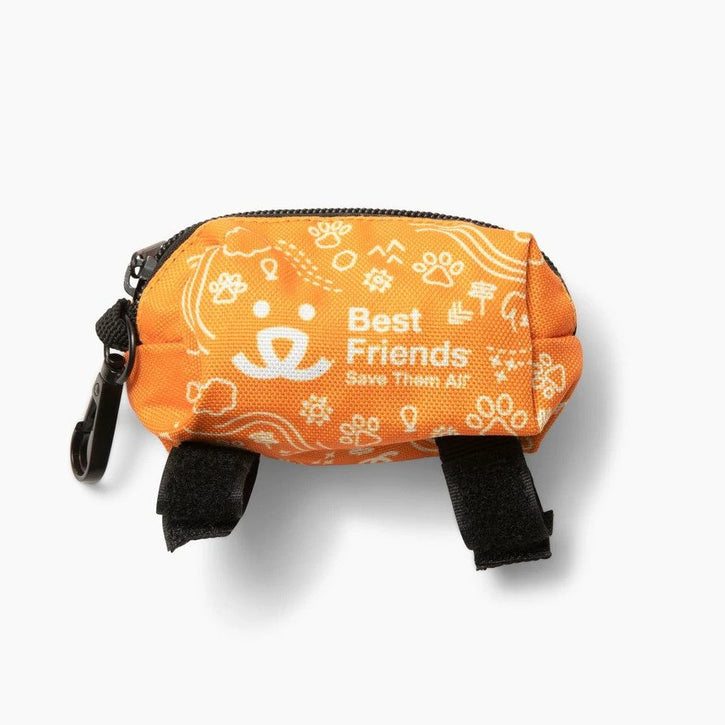 Resell on your site
Stand out at events
Wow your clients with unique gifts
Amaze your customers with giveaways
Step 2
Review & select designs
Step 4
Let's get you 'Pet Ready'
Step 5
Engage pet parents
Our expert design team works closely with you to create amazing products that are consistent with all brand standards and guidelines.
Let's Start
"I've been in the industry for about 10 years now…I know when I spot cool/unique products, and yall definitely have them."
Kyle Schumer, The MRL Group
"You're my only pet products contact that I work with. Plus you make my job 15 times easier so there isn't any other vendor I would want to work with."
Stephanie Frailey, Staples Promotional Products
"WOW! We received our order today and are blown away of the quality and beauty of the collars & leashes. You've exceeded our expectations! I look forward doing more business with PrideBites."
Paul, Bow Wow Bungalow
"Y'all have made it the easiest to imagine how i can create and execute my own pet line to sell to my customers. You are the only people doing this and I'm so glad I found you. We can finally have a shop for dogs and we're so excited!"
Kimber Holcombe, Red Clay Media
"PrideBites is the only company around that allowed us to truly create the kind of product our company envisioned at an affordable price."
Eric B., Warren London
"PrideBites were great to work with. The customer service I received was awesome and very quick at getting back to me about every question I had about their products. Will definitely be ordering again!"
Kaedan T., WOW Sportswear
"We've been using PrideBites for our custom swag items like toys, collars and leashes for years now. Not only are their products the best in the biz, the team is so fun and easy to work with"
Rachael K., DogVacay
"To me, it's all about relationships and no one does it better than PrideBites. Their amazing team was outstanding to work with. They went above and beyond the call of duty and allowed us to brand ourselves in a truly creative way."
Tricia M., K9 Fit Club
Zippered Poop Bag Pouch
Poop is not a topic that many companies want to broach, but it's something that pet parents deal with daily. As such, businesses that sell pet products and services have come up with different types of merchandise that pet owners can use to conveniently clean up after their pets no matter where they are.
One of these products is the zippered poop bag pouch. Does your company sell pet-related merchandise? Are pet parents among your company's target audience for its next marketing campaign? If so, it's a good idea to see how and why a custom zippered poop bag pouch is a good promotional product or piece of merchandise for your business.
What Is a Zippered Poop Bag Pouch?
There are many products dedicated to pet poop cleanup, and a zippered poop bag pouch is one of them. These zippered pouches are used to store disposable bags that pet parents use to directly scoop up dog poop. The poop bag rolls are kept in the zippered pouch just in case their dogs relieve themselves while they're out in public. Some pouches are designed to store used poop bags until the pet owner can find a place to responsibly dispose of their pet's stool.
Zippered poop bag pouches, much like other types of bags, come in all shapes, colors, and sizes. However, most poop bag pouches are designed to be carried around easily. This way, pet owners can quickly grab the bag before going out of their house to walk their dogs.
Why Do Customers Use Zippered Poop Bag Pouches?
Responsible pet owners always clean up after their dogs, but even the most devoted pet parents wouldn't want to be caught holding poop bags while walking around their backyard or neighborhood. Many people would also have second thoughts about storing poop bags along with the other items in their backpack or satchel. As much as possible, most pet owners would like to store used and unused poop bags in separate easy-to-carry containers. This way, they can free up their hands and avoid all possibilities of making a mess in their everyday-carry bags.
Here is where zippered poop bag pouches come in. This product is specifically designed to make it easy for pet owners to access poop bags and store used ones away from their person and their belongings. They can simply grab a poop bag from the pouch, scoop up the dog stool, and put the used poop bag in a dedicated container. Then, they can continue on their route and dispose of the used poop bag properly when they come across a trash can or once they get home.
Bringing a poop bag pouch means that pet parents don't have to worry about finding an empty poop bag when their pet has to go. Pet parents also won't have to worry about holding on to a used poop bag while walking, training their dogs, or talking with their neighbors. They won't need to be concerned about getting their hands or items dirty after they've cleaned up their pet's mess.
Additionally, they'll be less likely to misplace unused poop bag rolls or grab a used poop bag by accident while they're searching through their belongings. The temptation to leave pet stool right where it fell is also reduced, as pet owners know how quick and convenient it is to clean up after their fur babies while they're out on a walk.
Why is it so important for pet parents to clean up after their fur babies in the first place? For one, leaving dog poop in public places or on other people's property can aid the spread of parasites like intestinal worms. Waste materials left out in the open, even along nature trails and other green spaces, can also contribute to environmental pollution and inconvenience other people. Cleaning up after your pet is an essential aspect of being a responsible pet owner, and a having zippered poop bag pouch makes this task much easier.
How Are Zippered Poop Bag Pouches Effective Promotional Products and Merchandise?
Products related to proper pet poop disposal are far from glamorous, but they are essential. This applies to zippered poop bag pouches as well. Pet owners may not like the idea of scooping up their pets' stool, and it may even be their least favorite part of their daily walks with their dogs. However, pet parents know that it is a task that has to be done.
To make sure that they accomplish this task quickly, cleanly, and discreetly, pet owners depend on products like zippered poop bag pouches. The pouch itself may not directly contribute to how they enjoy their daily walks with their pets, but it does help prevent accidents and messes that can ruin the experience for them and their dogs. In fact, this is something that many responsible pet parents appreciate. Zippered poop bag pouches may serve what can be considered an unpleasant purpose, but this purpose is also a necessary one.
Putting your brand, logo, or mascot on zippered poop bag pouches means offering practical assistance to pet owners when they need help with one of the least liked aspects of owning pets. Dogs have to take a walk and relieve themselves every day, after all. As such, a zippered poop bag pouch with your logo on it is sure to be used by pet owners on a daily basis. The pouch can be attached to the dog's leash so that it's visible all the time. Putting your logo on the side of this item, then, turns responsible pet owners and their pups into ambassadors for your brand. There's a good chance that your logo will be seen by those who are sharing the same sidewalk, parks, or trails as the pet owner and their dogs.
Aside from using pet products for marketing campaigns, it's also a good idea to sell zippered poop bag pouches in your shop. Pet owners have different preferences when it comes to accessorizing their dogs, and there's a chance that they'll want to collect different poop bag pouch designs to coordinate their dog's look for the day. Besides, responsible pet owners will always have to deal with scooping up their dogs' stool, so there's little chance that zippered poop bag pouches will ever go out of style.
If you're looking for a pet product wholesaler that can help you design and manufacture custom zippered poop bag pouches for your brand or store, PrideBites has you covered. Our company specializes in helping brands connect with pet owners, and we've helped many well-known companies design pet products that reflect their brand and resonate with their target audience.
We've designed and manufactured wholesale pet products for retailers. At the same time, our company has also partnered with sports teams, resorts and hotels, food and beverage manufacturers, technology companies, and apparel brands. In particular, we helped them design pet products that they can use for their events, product expansion, and marketing campaigns. Get in touch with us today so that we can do the same for your business.
What Are Customers Looking for in Zippered Poop Bag Pouches?
With an expert team of pet product designers like PrideBites behind your company, you won't have a hard time coming up with zippered poop bag pouch designs that incorporate your brand and attract the attention of your target market. During this process, you need to consider the qualities that your customers want to see in the product. Here's what they'll expect:
It Should Be Affordable
Poop bag pouches should not cost too much. It's an essential item with a very practical purpose, and as such, customers are expecting its price to be well within their budget. Still, there are poop bag pouches that offer additional features, and customers are likely expecting retailers to sell these items at a slightly higher price.
It Should Be Durable
Just like any other pet product, zippered poop bag pouches are expected to withstand everyday wear and tear. These items should be able to serve their purpose for a long time. The last thing that pet owners want to happen after their pets have made a mess is to find that their poop bag pouch has also fallen apart.
It Should Be Easy to Clean
Accidents can happen when cleaning up pet poop. In case something goes awry or a cleanup becomes messier than expected, will the customer be able to clean the poop bag pouch completely? Can they pop it in the washing machine or does it simply need to be wiped clean?
It Should Be Convenient to Carry Around
What attachments does the pouch have? Can customers clip it to their pet's leash or harness? Are there alternative ways to keep the pouch in place in case the clip breaks?
It Should Look Stylish
Last but not least, the pouch doesn't have to look like it's built for the purpose of helping clean up dog poop. The item should look clean, presentable, and fashionable if needed. If you're putting your logo on the bag, where should it go and how should it look? Also, consider if pet owners can easily mix and match the zippered poop bag pouch to their pets' accessories.
A zippered poop bag pouch is an essential tool for pet owners who like to spend time with their pets outdoors or on the road. Selling this as merchandise is a good idea, as pet parents are often on the lookout for products that will make life easier for them and their pets. At the same time, it's also a great giveaway or promotional item that shows how your brand cares about the things that matter to your customers—in this case, their animal companions.
---
Let's Get Started!
For more information or a FREE mock up, please fill out the form below and we will contact you soon!